Photos: Jon Gosselin to Launch Children's Line with Ed Hardy
Will the Gosselin Kids Go From Gymboree to Ed Hardy?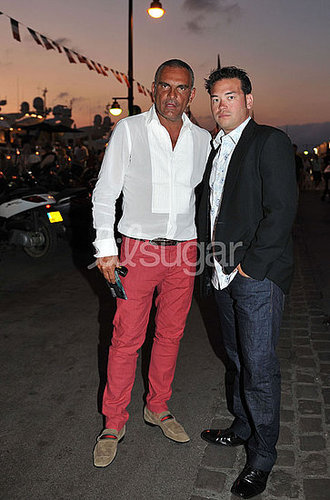 Cara, Mady, Alexis, Hannah, Leah, Aaden, Collin, and Joel often sport coordinating apparel from Gymboree on TLC's show Jon and Kate Plus 8. The children have also worn preppy items from Gap, Inc. and customized tees from Em Tanner Designs . While Kate was normally the parent who chose what the youngsters wore and Jon was more of the dresser, things might be changing in light of their divorce.
The famous father who used to don biblical shirts and Banana Republic duds has made a recent and noticeable wardrobe switch to the tattooed and bedazzled designs of Ed Hardy. Over the weekend, he mixed business with pleasure in St. Tropez as he boated and partied with a lady friend and the brand's fashion designer, Christian Audigier. Supposedly, the two are discussing a line for kids. Would you purchase the items for your lil ones?