Photos: Rebecca Gayheart Pregnant With Sizable Baby Bump
Guess Rebecca Gayheart's Due Date!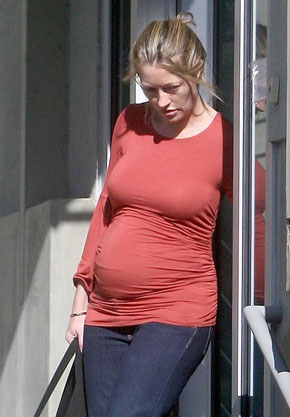 Well, well, well. Look what we have here... Rebecca Gayheart is showing off her cute baby bump in sunny LA! Though the mom-to-be still hasn't officially announced her pregnancy, it's pretty obvious that the Noxzema girl has got a McSteamy junior on the way and we can't wait to see the wee one. Since she's kept mum on the subject, nobody knows when the youngster will make its debut. One thing is certain — the cast of Grey's Anatomy had no trouble making good of their time off the set.
So tell us, when do you think the smokin' mama will welcome her baby to the world? Guess the due date below!