Picnics on the Cheap
Cut Picnic Costs by Tossing Household Items in the Basket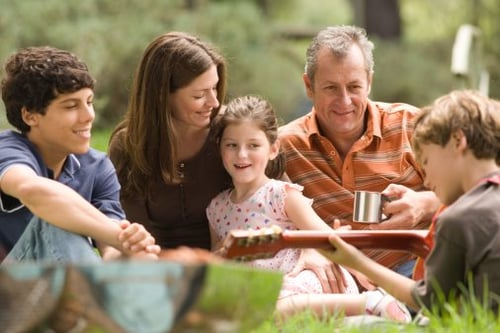 The point of a picnic is to get out of the house and enjoy the outdoors with the family. I am an admitted foodie, but not going to break the bank by packing a gourmet meal for our afternoon adventures with the kids. They dine and dash toward the swings leaving my husband and I to scarf up what we can before chasing them around. Leave the fine dining to date night and use existing household items for a day on the grass with the tots.
Grocery bags — If they're good enough to bring food home from the store, they'll serve well for toting it to the park, too. They also double as trash and recycling receptacles.
Finery — I keep take-out utensils for these occasions. If it's not too much trouble, you can also bring along your own silverware and wash it at home later.
Blanket — Instead of packing a fancy throw for the occasion, use an old moving blanket (like those used by U-Haul or moving companies) and a sheet. A heavy moving blanket will stay in place and absorb any wetness from dew or rain and can unfold for seating many. Bring along paperclips and attach an old sheet for a soft and cheery appearance.
Old containers — Pack sandwiches, veggies, fruits, and other delectable snacks in rinsed out containers. Refill reusable bottles with water and juices instead of buying new ones.
Games — Bring along a bevvy of games to humor the whole family. Blow bubbles, throw dice, doodle with chalk, or fly a kite!
Music — Bring the noise and the funk! Don't fret if you're iPodless, make your own music with cups, tubs, or a guitar for those who are musically inclined!