Picture of Salma Hayek and Valentina Pinault in Venice
Steal Valentina Pinault's Summer Whites Style!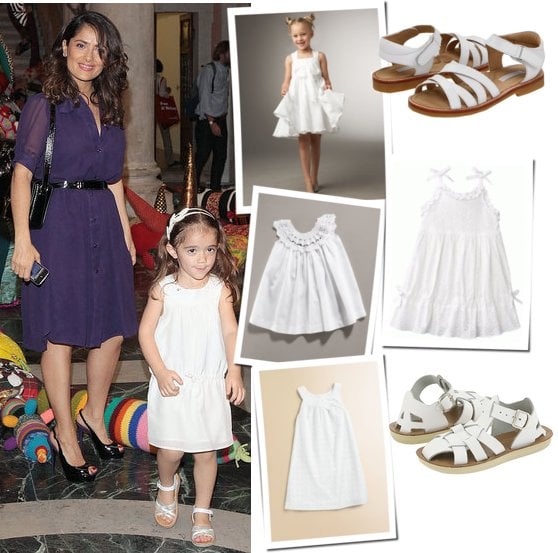 Bleached out! Valentina Pinault was the picture of Summer while attending an art exhibit in Venice, Italy, with her mom and dad this week. Wearing her Summer whites, she remained cool as a cucumber during the Italian heat wave. Her cool and crisp look is perfect for hot days, when light-colored clothes help fend off the sun's strong rays.
To get her look, check out Helena Laundered Dress ($97), Elephantito 2C Sandal ($70), Kissy Kissy Anna Dress ($75), CALYPSO St. Barth for Target Girls' Eyelet Dress ($17), E. Land Little Girl's Britt Eyelet Dress ($40), and Salt Water Sandal Sharks ($35).