Picture of Skyler Berman in Sunglasses
Protect Your Peepers: Steal Skyler Berman's Sunglass Style
It's no surprise that Rachel Zoe's lil one is already sporting a pair of oversize sunnies. The stylish 3-month-old tot was spotted accompanying his mama on some grocery errands yesterday, where both were protecting their eyes from the sun's strong rays. It's never too early to shield lil ones' peepers from UV rays, and there are plenty of trendy pint-sized sunglasses to do the job, including the John Lennon-esque version ($7) baby Skyler wore on the outing. Check out other fun picks for infants and toddlers below.
http://media13.onsugar.com/files/2011/06/26/2/192/1922664/d8d90689b6fa5ad8_ab5b19ccfbf13b18_rachel_zoe_02_wenn3415876.preview.jpg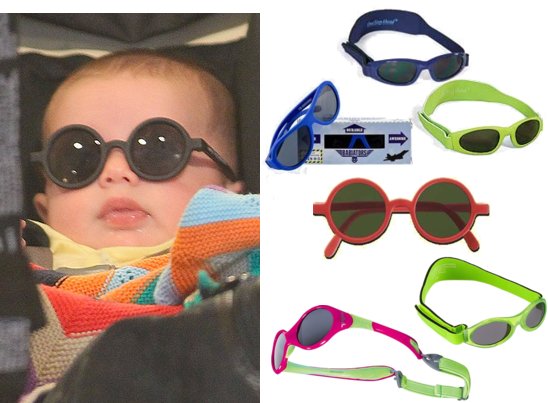 From top to bottom: One Step Ahead Sun Smarties Wrap Shades ($10), Babiators Blue Angels ($20), Baby Lennon Sunglasses ($7), BabyBanz Adventure Banz ($16), Julbo Looping ($32).