Pictures of Ryder Robinson in Superhero Shirts
Ryder Robinson Loves His Caped Crusader Tees!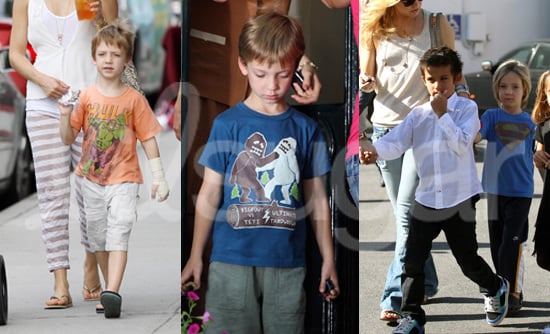 It's a bird! It's a plane! No, it's Ryder Robinson sporting another superhero t-shirt over the weekend! Though the caped crusader-loving tot was sporting an Incredible Hulk tee, it looks like his own super powers were not enough to keep his arm free from injury.
The celeb tot has been accompanying his mom around New York City as she films Something Borrowed and keeps popping up in shirts depicting his favorite comic book heroes. Iron Man may have been the protector of choice at the box office this Spring, but his Justice League friends are all showing their popularity on wee apparel. For those who wish to wear their favorite character on their chest, check out a few options below.