Pictures: Why Celebrities Debut Babies in Bed
Celebrities Debut Babies in Bed: What Do You Think of the Photo Spreads?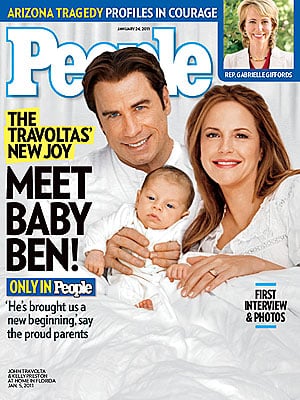 We've come a long way, baby! Remember when Mike and Carol Brady stirred up a scandal when they were filmed in bed together? That kissed the I Love Lucy days of his and her twin beds goodbye. While many parents conceive their children between the sheets, it's also now the hottest spot to debut baby! Celine Dion recently got comfy to show off her twin sons, Eddy and Nelson, and now John Travolta and Kelly Preston are the latest to be pillow propped. Wearing white loungewear, the proud parents introduced baby Ben on People's latest cover. While the lair setting is less posed and true to the postpartum lifestyle, what's your opinion of the picture-taking trend?