Pimp Your Crib: Paint Your Life
The days of sitting for an oil portrait may be long gone but that doesn't mean you have to forgo the beauty of a canvas hanging on your walls. The magic of the Internet and Paint Your Life allows parents to take a digitally uploaded photograph and convert it into an oil painting in just over three weeks. With a team of professional artists on staff, the company recreates your photo using the medium of your choice — oil, watercolor or charcoal — and uploads a photo of the piece for your review. After approval, the canvas is finished and you receive the portrait in the mail.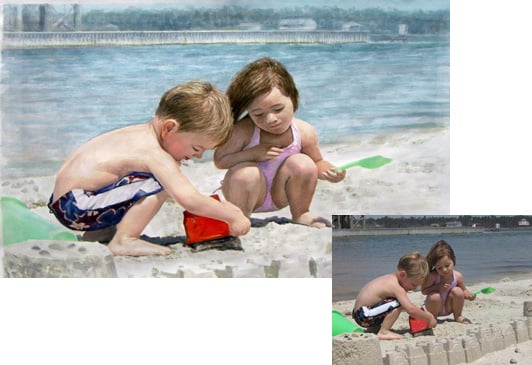 Prices start at $120 for the smallest oil painting so you may want to start working your way through Summer photos to get a head start on some holiday gifts for the grandparents.