Pimp Your Crib: Paper in Frames
Artwork and murals can be perfect in some baby's rooms. But some spaces are too small for murals and art can get pricey. A friend of mine had a great idea that is simple and cost efficient. Find unique and whimsical papers and frame it in basic frames. It looks stunning and professional.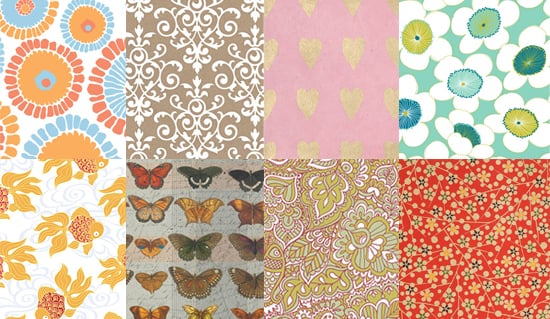 Paper Source and Two Hands Paperie always have a great selection of fabulous printed paper. Once you pick out your papers, find some picture frames like the ones from Target in different or same sizes and place your paper in them. Next you can plot out where you want to hang the framed beauties, put 'em up and you're done!