Pink and Blue Striped Hospital Baby Blankets
Long Live the Pink and Blue Striped Hospital Blanket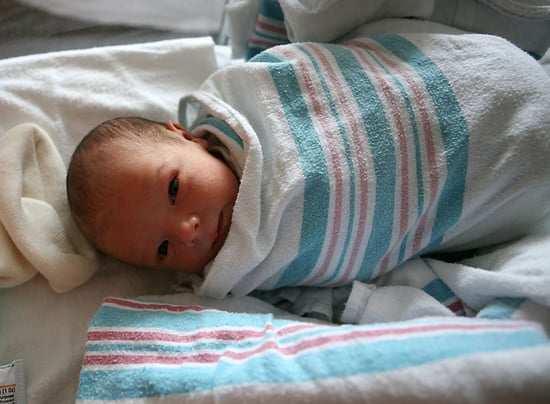 What's with the standard-issue pink and blue striped baby blankets? Throughout much of the country, the large, white flannelized blankets featuring bright pink and blue stripes are the first thing a newborn is wrapped in. They're not the softest, most luxurious, or even organic, but whether babies are born in hospitals in New York, San Francisco, or cities in between, I've seen hundreds of photos of just-born babies all tightly swaddled in the ubiquitous wraps. They've even won a cult following among moms hard-pressed to find another large, soft, and lightweight blanket that conforms to a swaddle so easily.
Now baby's first blanket will be immortalized by none other than NPR. The network has launched a campaign seeking out photos of newborns wrapped in the pink and blue striped blankies, asking listeners to share their own photographs on its site for a salute to the requisite wrap.
Do you have one of these blankets in your stash?
Source: Flickr User juhansonin