Pink Lets Willow Hart Ride a Motorcycle
Pink Lets Her Little Girl Ride Motorcycles — Would You?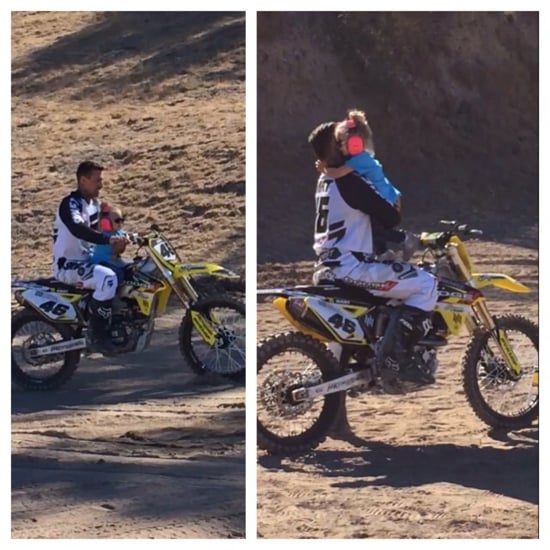 Pink has never cared about others' opinions about her appearance and music, and that mentality transfers to her parenting. Recently, the singer received major criticism for letting her 2-year-old daughter, Willow, ride a motorcycle with her husband, Carey Hart.
The backlash began after Hart, a professional motorcycle racer, posted a photo of himself and Willow in the dirt-bike pits. Hart included the caption, "Been waiting for this day for a very long time. Willz went for her 1st ride on my motorcycle around the pits today. She was pumped the whole time. When we stopped, she gave me a big hug and said it was fun, thank you Papa. That's my girl."
People immediately took to Twitter, telling the parents to wait until Willow is older and suggesting less dangerous activities. Pink, however, threw the comments back in the their face and defended her husband's decision.
"If any of u have more experience on a bike than my husband, then I will listen to your opinions on how he should take my daughter for a ride," the singer tweeted. "I can't promise I will care, but I will listen."
What do you think of Pink and Cary's decision? Weigh in on our poll, and comment below!