Pirate Costumes in the Sugarbaby Group
Nothin' but Skulls and Bones For These Pirates of the Sugarbean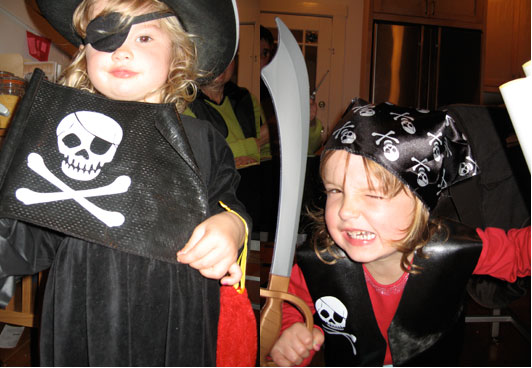 These two cutie patooties look ready to walk the plank this Halloween! All dressed up with their swords and kerchiefs, they are sure to gather a treasure full of treats in their booty toting pumpkins. Our girl FitSugar poses a riddle:
Q: What is a pirate's favorite letter?
A: Arrrrrrrr!
It's the perfect time of year to spotlight your Sugarbaby! Join the Sugarbabies group in the LilSugar Community and upload a past or current pic of your wee one in their costume (or just being silly)! Your sweet pea could be featured on the site.