Pirate Toys For Kids
Aye Aye Mates! Pirate Goods For Tots of Every Age
Pirates of the Caribbean is raking it in at the box office and lil pirates everywhere are doing their best Jack Sparrow imitations. While the movie franchise is fun for older tots (and let's face it, their mamas too), it isn't necessarily appropriate for lil ones. If your tot has pirate fever, but isn't quite ready for the Johnny Depp version, check out these fun pirate finds that will keep mom from walking the plank.
http://www.onsugar.com/files/2011/05/21/2/192/1922664/nobg_9c6de5d59f2739bb_jake.preview.png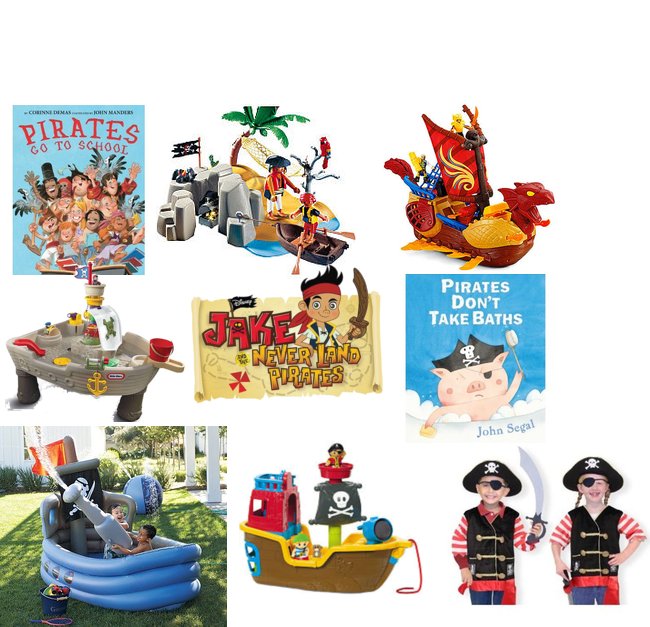 Clockwise from top left: Pirates Go to School ($12), Playmobil Pirate Island Compact Set ($15), Fisher Price Imaginext Serpent Pirate Ship ($35), Pirates Don't Take Baths ($12), Melissa and Doug Pirate Costume Role Play Set ($25), Mega Bloks Pirate Ship Pull Along ($30), Pottery Barn Kids Inflatable Pirate Pool ($150), Little Tikes Anchors Away Water Play Pirate Ship ($80), Disney Junior's Jake and the Neverland Pirates (free).