Pizza Considered Vegetable by Congress
Pizza Is a Vegetable? Congress's Latest Bill Seems to Think So!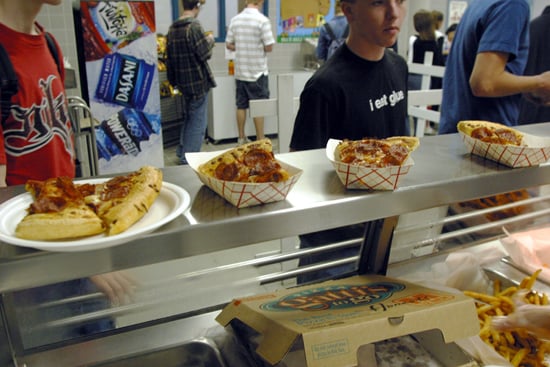 Somebody call Jamie Oliver, because US legislators need a quick lesson in nutrition. Earlier this year, the Department of Agriculture introduced new school meal nutrition standards created in the wake of our childhood obesity epidemic. Among the lunch-line changes were new standards limiting the use of potatoes and sodium and increasing the use of fruits, vegetables, and whole grains in the cafeteria.
Congress, it seems, doesn't agree with the revised standards. This week, the legislative body put forth its latest spending bill — including budgets for the USDA — that will put tater tots back on school menus and consider pizza containing two tablespoons of tomato paste a vegetable. Yes, the simple presence of tomato paste allows a white flour, fat-laden meal to classify as a veggie. Congress argues that the USDA's recommendations were too expensive to enforce.
What do you think? Should cuts be made elsewhere to ensure that kids receive healthier meals in school? Or is it OK to consider pizza a vegetable?