Play Garages For Kids
Vroom, Vroom! Play Garages For Kids Who Love Things That Go!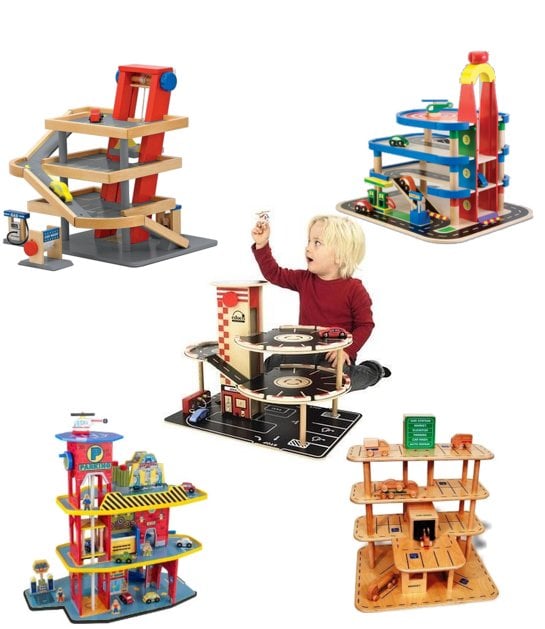 Honk, honk, beep, beep, hey buddy, move it! For kids that love things that go, the garage is equivalent of a dollhouse to lil doll lovers. Available at almost every price level and made from a variety of materials, wooden versions can stand the test of time and be handed down to future generations. The tall structures — full of ramps and elevators — can take the traditional route (like the Down the Earth version above) or go modern (like Melissa and Doug's). Take a look at some of our favorite wooden garage playsets and tell us which your tot prefers!
Melissa and Doug's Parking Garage Playset ($80), Alex Toys Parking Garage ($95), Down the Earth Auto Play Center ($220), KidKraft Deluxe Garage Set ($89), Educo by Hape Park and Go Garage ($80).