Take playtime to a new level with tents and forts that will let kids' imaginations soar! With options perfect for both the indoors and out, your adventurers can have endless hours of entertainment in their home away from home. Take your pick from secret castles, remote hideouts, or teatime canopies. Their iPad games won't even compare . . .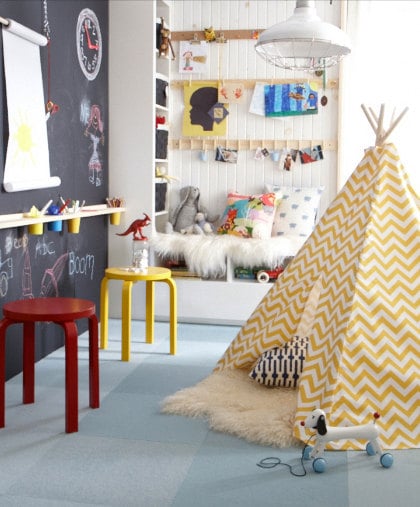 Fit for the stylish playroom, this chevron tent [1] ($115) offers your tots their own hideaway for playtime, nap time, or anytime!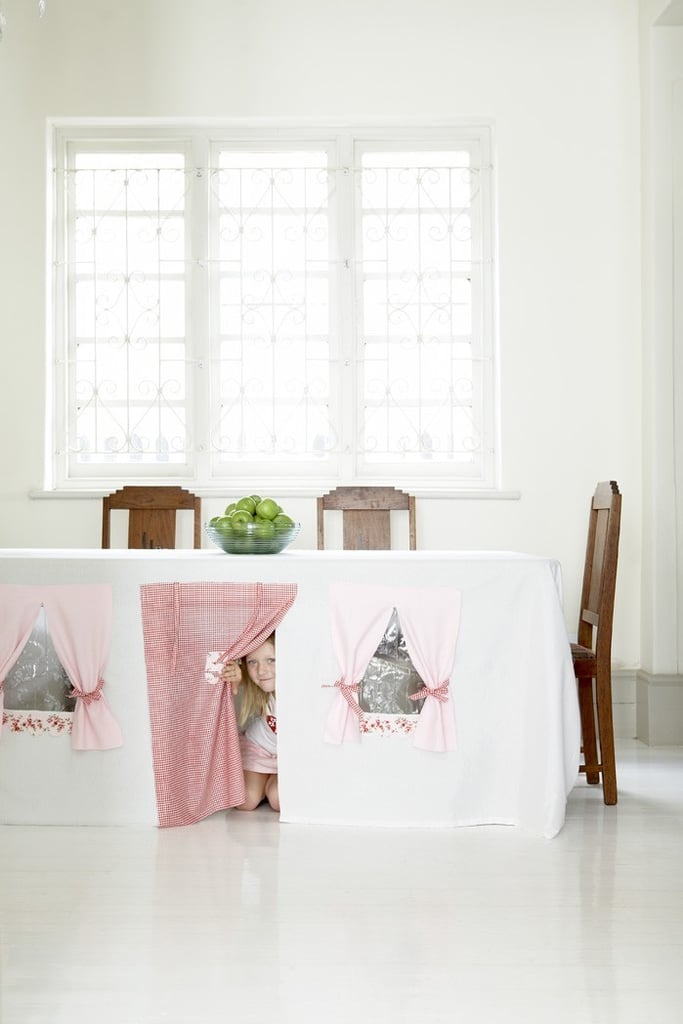 Create a hideaway instantly for your little ones by draping this tablecloth playhouse [2] ($87) over your table. Without messing up the furniture or pulling apart the sofa, you'll easily have a spot where they can escape.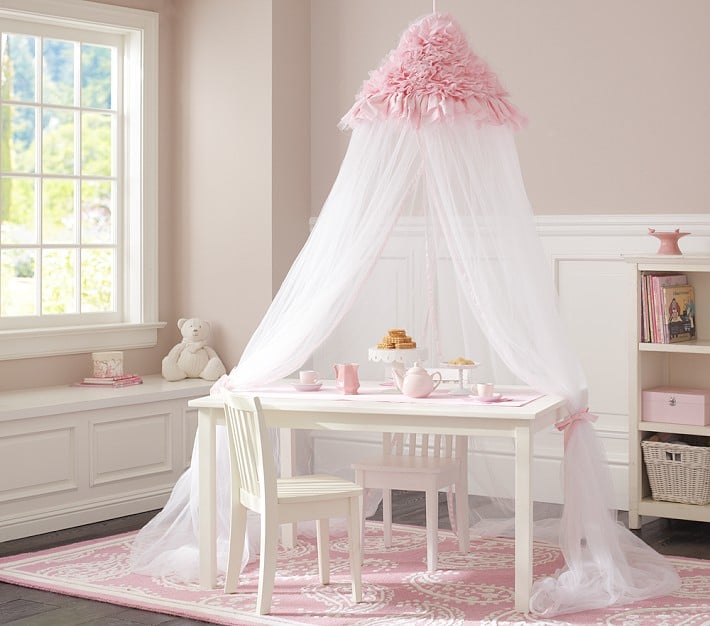 Make teatime whimsical with this ruffled pink canopy [3] ($139). It's also a fitting choice over her bed too.
Let their imaginations run wild with this canvas teepee [4] ($150). Your kids will love calling this space their own and you'll love that no assembly is needed.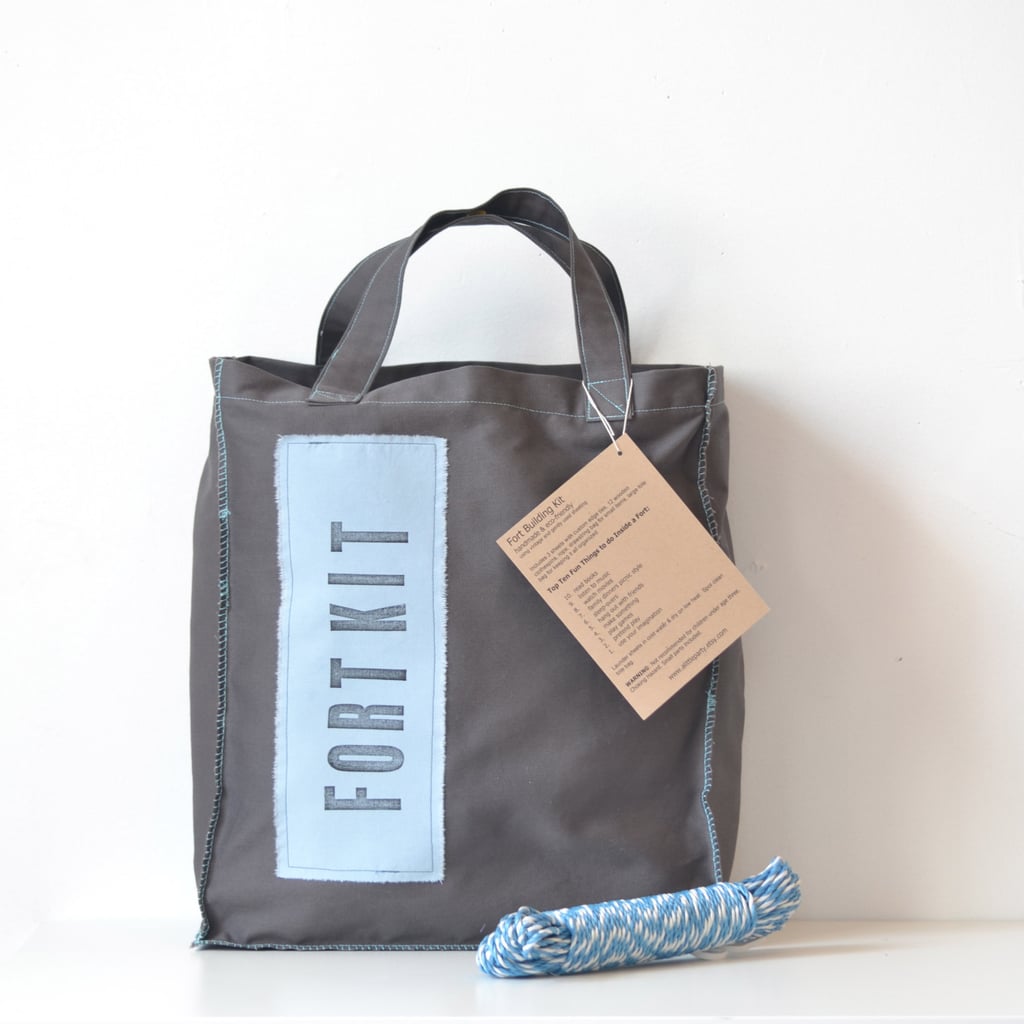 Now here's a gift they'll love, a fort building kit [5] ($85). It's eco-friendly and complete with "keep out" signs too!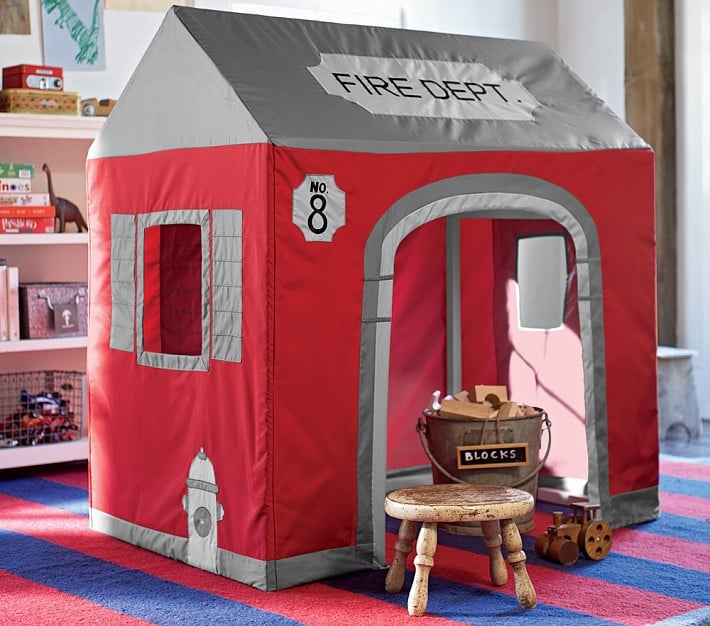 The rescues and adventures will be endless with this firehouse playhouse [6] ($140, originally $199). The wide station door lets play trucks and fellow "firefighters" move in and out easily.
With ruffles galore, this could be the cutest tent yet! This girlie hideaway [7] ($200) is made to order, so you can choose her favorite colors or match it to her playroom.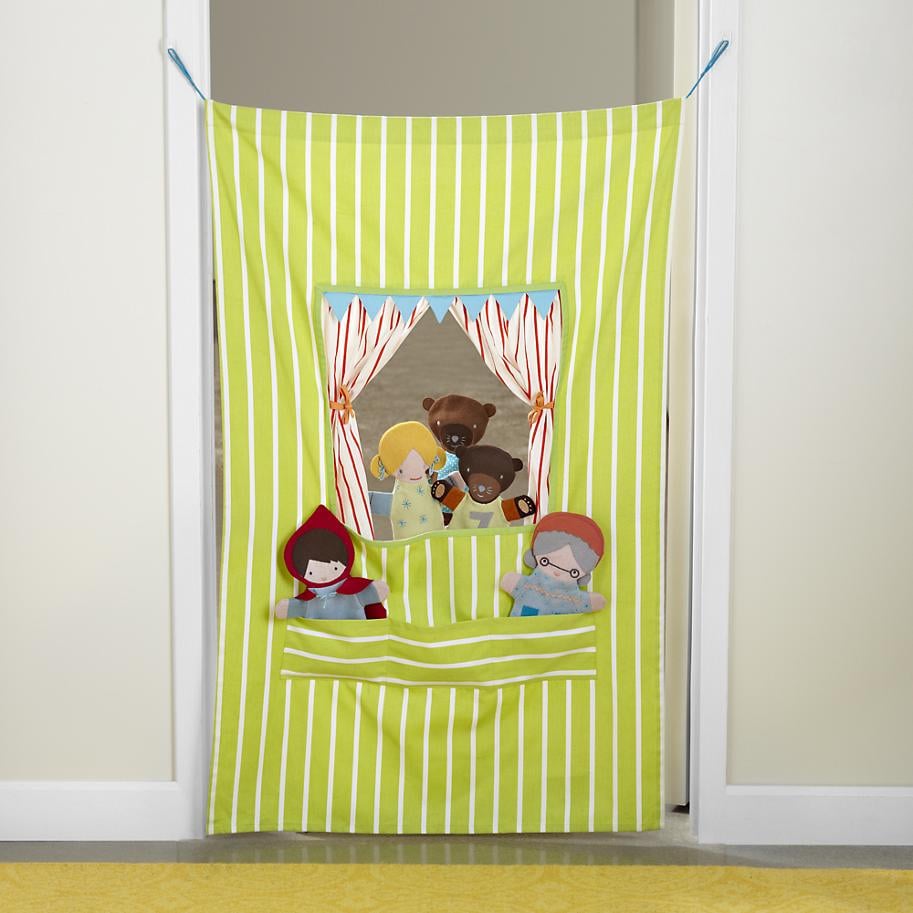 Turn your hallway into a Broadway production with this hanging puppet show drape [8] ($39). Smaller, tieback curtains are perfect for preshow prep or imaginative intermissions.
Let him rule his room with a castle bed [9] ($1,300). He can flee to his slumber or use the lower loft as a cozy retreat. Best part? The slide!