Playing With Your Kids
Can Moms Be Bad Playmates For Their Kids?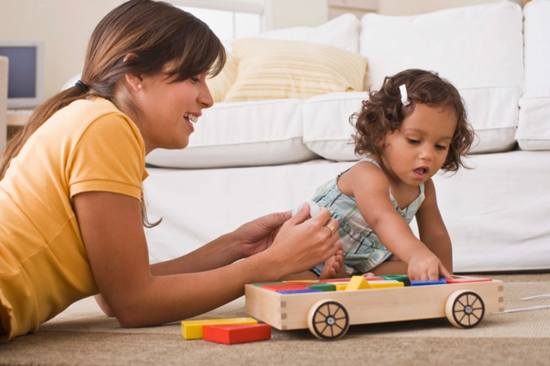 It's not about the quantity, but the quality of the time you spend together. Standing in line to drop my son off at school, I overheard two moms talking about their weekends filled with birthday parties and visits with relatives when one blurted out a confession, "I feel guilty, but I'm just not good at playing with my kids. I read with them, I cook with them, but I'm not good at sitting on the floor and playing with them. I find it boring."
Her honesty was startling and got me thinking. When I come home from work each day, I'm thrilled if my kids are willing to sit and race cars with me or whip things up in their play kitchen. Sure, there are days when my mind is wandering to the laundry and pile of dishes that await me when they go to sleep, but I think (at least I hope) they enjoy the time as much as I do. What do you think?