Polka-Dot Clothes For Little Girls
Spot the Dot: Falls Biggest Trend Has Us Seeing Spots!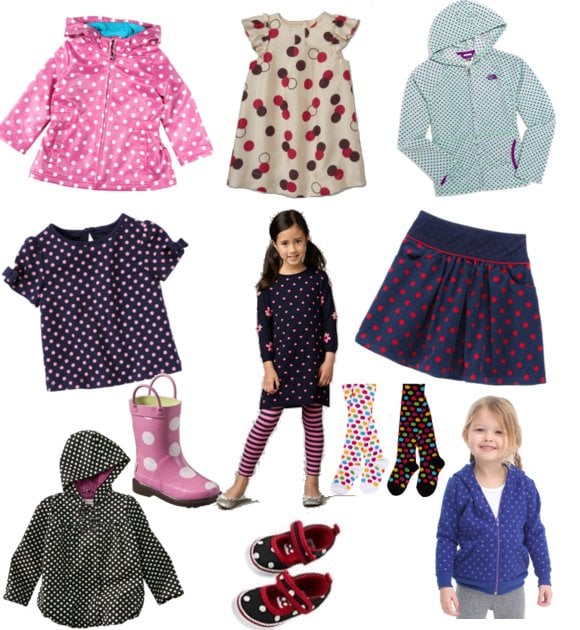 There are few patterns as cheerful as the classic polka dot. Just spotting someone wearing the playful pattern is enough to put a smile on an overtired mama's face. So this Fall, be prepared to smile a lot, because polka dots are popping up all over the place. From bright rain slickers and colorful tights to jaunty skirts and subdued hoodies, it will be hard to avoid seeing spots this season! Check out some of our favorite dotted finds for lil girls.
Clockwise from top left: Weatherproof Kids Alexa Polka Dot Slicker ($36), Gap Polka Dot Flutter Dress ($29), The North Face Dottie Glacier Hoodie ($45), Gymboree Polka Dot Corduroy Skirt ($29), American Apparel Kids Polka Dot Fleece Zip Hoody ($29), Jefferies Socks Fuzzy Dot Rainbow ($24), Crazy 8 Polka Dot Sneaker ($19), Genuine Kids from OshKosh Girls' Outerwear Light-Weight Polka-Dot Jacket ($18), Target GNK Polka Dot Rain Boot ($16), Florence Eiseman Dot Sweater Dress with Flowers and Striped Leggings ($108).