"Poop, There it Is!" Voted Worst Ad of 2011 (VIDEO)
"Poop, There it Is!" Voted Worst Ad of 2011 (VIDEO)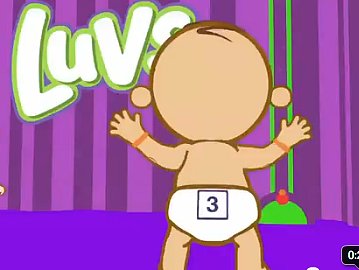 Moms certainly talk about poop a lot, but apparently there are limits to our fascination with fecal matter.
As the Huffington Post reports, a funny but cringe-worthy commercial for Luvs Diapers has received the most votes in Consumerist's Worst Ad in America poll.
Titled Poop, There It Is!, the ad features three cartoon tots in a talent show, competing to fill their diapers. What do you think, funny or not?