Popular Summer Haircuts For Kids
Hot Haircuts For Kids During Summer's Steamy Days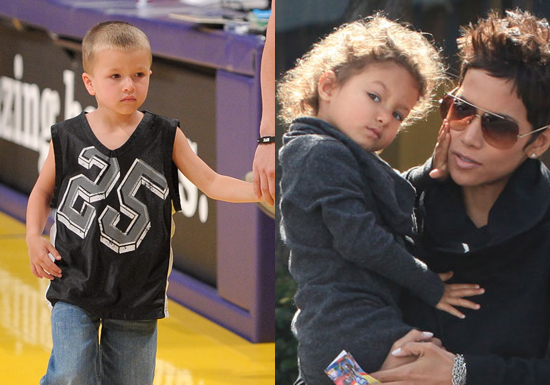 Justin Bieber's not the only one trimming his hair for Summer. There with a collective gasp among those with Bieber fever when the pop star cut his long bangs earlier this year. With warm weather upon us, it seems boys everywhere are following suit. The popular clean, but full, look sported by Joe Jonas is getting shorn this season, while Vanessa Hudgen's enviable curly locks are loosening up. I spoke with Cozy Friedman of New York's Cozy's Cuts For Kids to find out about the latest trends in kids' hair for Summer.
LilSugar: Last Summer, it was all about the Bieber, but Fall was more cleaned up (a la Joe Jonas). What hairstyles will be hot for Spring and Summer?
Cozy Friedman: A classic, Summer favorite that comes back every year, and is requested by boys of all ages, is the "buzz cut," as sported by young trendsetters like Michael Wahlberg. Short hair is much easier to take care of during the hot, Summer months, when you can expect boys to be running around at camp and swimming in the pool and ocean. Speaking of Justin Bieber – we all know that his longer, shaggy hair was all the rage in past months, but he recently cut it short, and now that's what everyone else is doing! It's amazing how much of an effect someone like him can have on the trends that young kids follow.
A great style for girls this Summer is loose waves, like what we're seeing on Nahla Berry and Samantha Sheen. This is an easy look that can be achieved by using a quarter-size amount of lightweight styling cream, twisting small sections around your fingers, or even braiding wet hair and letting it air dry. It's a beachy look that's perfect for Spring and Summer.
LS: How would you describe these trends?
CF: These trends partially represent what we see on adults around this time of year, but they're also looks that kids ask for season after season. The Summer is such an active time for kids (and their parents), that families are always trying to stick to the easiest styles, while still being trendy.
Keep reading to see what you need to make these styles work.
LS: What do kids need to make these styles work?
CF: The best part of the buzz cut is that you really need nothing to make it work – it's that easy! Sometimes I'll tell parents to use a dime-size amount of gel (like the So Cozy Styling Gel) to get a more polished look.
For girls, try a lightweight styling cream (like So Cozy Styling Cream). Run a quarter-size amount through the hair before twisting small sections or braiding. It will provide hold throughout the day without that sticky, greasy feeling that traditional gels sometimes leave you with.