Potty Training in Restaurant
Customers Shocked by Toddler Potty-training at Restaurant!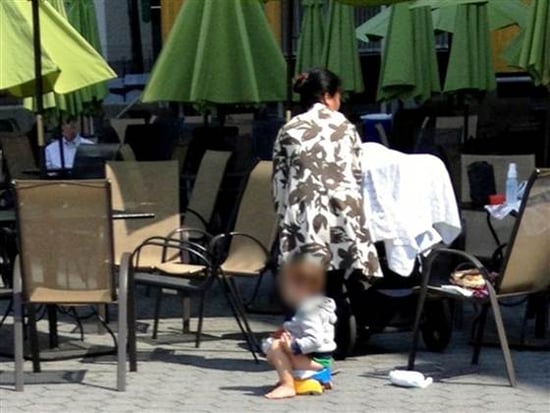 Would you let your child poop in the potty in a restaurant?
That's just what one Manhattan woman did at an outdoor restaurant, allowing the boy to do "No. 2" right next to the table while others were dining nearby, Today reports.
Even if you needed to keep your child on a strict schedule, Today show hosts Kathie Lee Gifford and Hoda Kotb suggest moms choose less offensive options, like taking the potty to the bathroom and having the child use it there.
After all, Gifford says, "Children on a potty are adorable, but . . . "
"Not what happens after, which is the wiping portion," Kotb concludes.