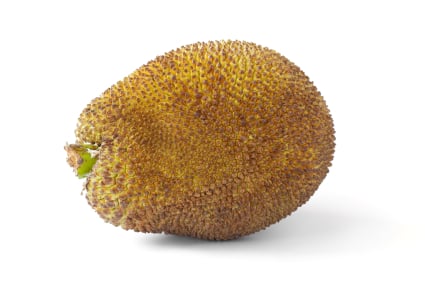 Since most pediatricians recommend that you breastfeed for a year, now's a great time to discuss breastfeeding with your health care provider as well as your friends. Find out which books they recommend, whether they used a lactation consultant, and what pump they liked best. Breastfeeding will give your baby antibodies that will help prevent colds and allergies. For you, breastfeeding can help you bond with your baby, will help you lose weight faster, have less post-partum bleeding, and may reduce your risk of getting breast and ovarian cancers. All this, and it's cost-effective.
Your Body at 38 Weeks Pregnant
Swelling is common at this stage of your pregnancy. Let your health care provider know if there is a sudden increase in your swelling, as this could be a sign of preeclampsia. You may also start having more infrequent contractions as your body prepares for giving birth. Your cervix will often have softened by now, and you may lose your mucus plug. In some women this will happen later in the pregnancy, so don't worry if it hasn't happened yet.
Your Baby at 38 Weeks Pregnant
Your baby is now about 19 1/2 inches (50 cm) in size and weighs about seven pounds (3.2 kg). She's rather plump by now, the size of a jackfruit, and there's very little lanugo left on her body. Her movements may get softer and softer due to the decrease in space around her.
Checklist at 38 Weeks Pregnant
Perineal massage: If you're choosing to do perineal massage, it's time to begin.
Hospital Registration: It's also time to register at the hospital or birth center where you will be delivering. Take a tour; you'll feel more comfortable when you arrive on the big day.
Birth Plan: Finalize your birth plan and go over it with your health care provider. Remember that no birth goes exactly according to plan. The most important plan you can have is to be kind to yourself however your birth experience turns out. Because this birth is a joint venture between you and your baby, it will happen in a way that works for both of you. It isn't a contest between you and anyone else. Being flexible now about the experience may help your recovery later, and every woman has her own story. Remember that you have grown a baby over the past nine or so months, and you are one amazing woman.
Pack Your Hospital Bag: Here are ideas from other moms. Don't forget the champagne, bubbly cider or sparkling water!
Choose a Pediatrician: Your baby should have a pediatrician prior to delivery, so ask for recommendations and make sure that the pediatrician you choose is accepting new patients. Your pediatrician should not only be someone with great credentials, but someone you'll feel comfortable talking to about your child in the years to come. For five things moms say to look for in a pediatrician, read our article, here.
More Shopping: Finish buying things for the baby (and for you): Check out our list of mom-recommended new baby essentials and what you may need in your nursery's first-aid kit.
Install your infant car seat: Contact your local police station, fire station, or hospital to see if any of these locations can provide someone to check the installation of your infant car seat. The installation is harder than it seems and it's worth a double check. Remember, the hospital won't let you leave without an infant car seat for your baby.  
WIC: Sign up for the U.S. Government Women, Infants and Children (WIC) Nutrition Program if you're planning to use it.  
Maternity Leave: If you're working, it's time to think about your maternity leave, if you haven't already. Make sure to check in with your human resources department. Your health care provider will need to fill out some of the forms, so be sure to give her office plenty of time. Here's advice from other moms about how to prepare for maternity leave gracefully as well as what to expect and plan for when you decide to go back to work.
Umbilical Cord Blood Storage: Now would be a good time to talk with your partner and your doctor about the option of umbilical cord blood storage.
Circumcision: If you're having a boy, decide if you are going to have him circumcised and let your health care provider know. 
Tubal Ligation and Birth Control: If you're planning to have a tubal ligation, let your health care provider know and sign the necessary forms. Otherwise, think about which type of birth control might be right for you after delivering. Here's a list of safe birth control for nursing moms.
The preceding information was adapted from The Pregnancy Companion.
Source: iStockPhoto