A Pregnancy Simulator for Men (Video)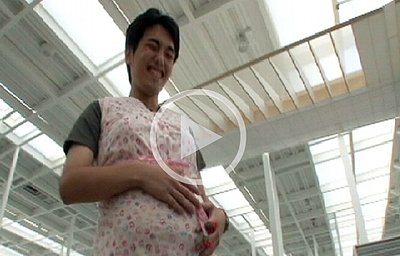 When you were pregnant, were you chagrined to discover that other women were far more likely than men to hold open a door for you or to offer up their seat? A scientist at Kanagawa Institute of Technology in Japan noted "the insensitivity of men" and decided it was time for them to experience what it's like to carry a baby.
As the Huffington Post reports, the "Mommy Tummy" pregnancy simulator allows men to feel what it's like to carry a baby from conception to full term by simulating weight gain, a baby's kicks, the difficulty of sleeping on one's back while pregnant, and more.
Watch the video of the simulator here.