Pregnancy at Work
Did You Experience an Office Baby Boom?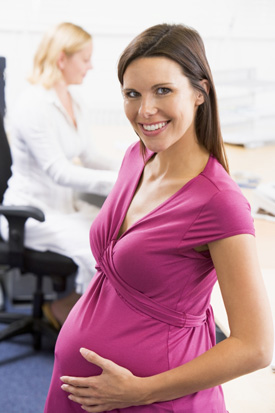 Stay away from the water cooler! Don't be surprised if employers begin doubting scientific claims that pregnancy is not contagious.With fertility rates climbing through the roof, offices around the country are experiencing a baby boom that doesn't show any signs of stopping. According to the Census Bureau's American Community Survey, 61 percent of new or expectant mothers worked in 2008, up from 56 percent in the preceding three years. Here at Sugar, we welcomed nine bundles of joy over the course of the past year, and we are already expecting two more this year.
Going through pregnancy with co-workers can make the nine months easier. Colleagues share eating and sleeping tips and can bounce ideas off of each other. According to The Wall Street Journal, a growing number of companies are welcoming their workforce pregnancies "through flexibility, child-care help or babies-at-work programs."
Did you experience a baby boom at your office?