The Pregnant Bride: Should a Couple Commit?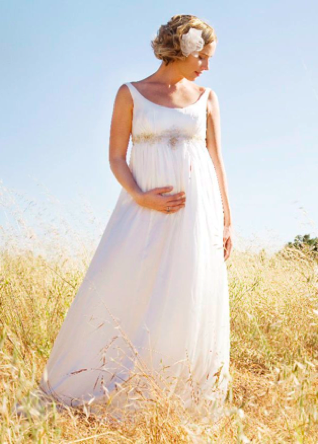 Jennifer Garner and Jessica Alba did it, will you? In Tinseltown and across the world, marriage has become more of a couple's commitment and less of a ceremony serving as the precursor to procreation. While a trip to the county courthouse or quiet nuptials may have been how a woman with child got hitched in the past, times have changed. These days, dress designers are creating spectacular gowns that showcase an expectant lady's curves so she can strut her mama-to-be stuff down the aisle.
Girls grow up dreaming of their wedding so why would an impending babe tarnish the fairytale? LilSugar will help pregnant brides make their visions a reality this wedding season with tips on everything from how to cope with morning sickness on the big day to flattering ways to pose for photos. But first, we're wondering if you think a couple should commit before their child is born or wait and see how things go after baby debuts?