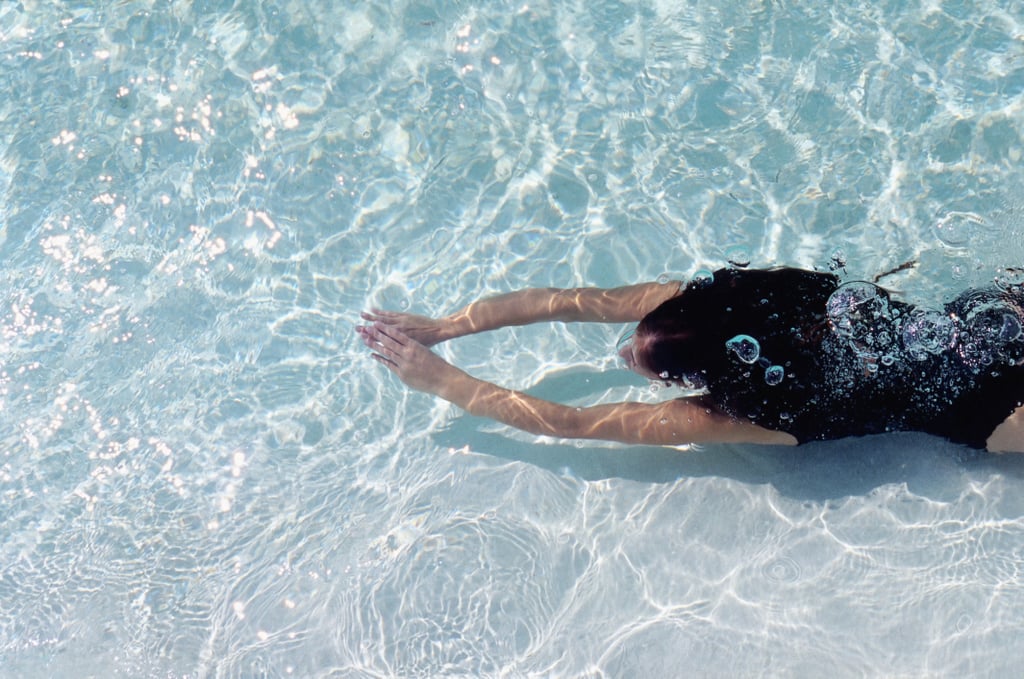 0
Is This the Only Workout Moms-to-Be Need?
The most effective (and enjoyable) form of physical fitness for a pregnant woman doesn't take place on a treadmill — it takes place in a pool. "Dealing with warmer temps during your pregnancy certainly adds to the discomfort," expectant mom and nutritionist/dietitian Anita Mirchandani says. "You've got to transition to early morning or late evening walks and focus on indoor workouts." One indoor workout that Anita has embraced for herself and recommends to her clients is swimming.
If you don't already have a nearby pool that you use, check out FitMapped to search for one in your area. Keep reading to learn more about the benefits of aquatic workouts during pregnancy, then dive right in to Anita's customized-for-pregnancy pool regime.
Source: Thinkstock