Pretzels are a snack that kids and adults can generally agree on, which is why we decided that National Pretzel Day (it's today!) was something that we could definitely get on board with. These nine recipes are perfect for pretzel fans of all ages, so join us in celebrating today by making something twisted and terrific.
Source: Flickr user Ana Ulin [1]
Easy Seasoned Pretzels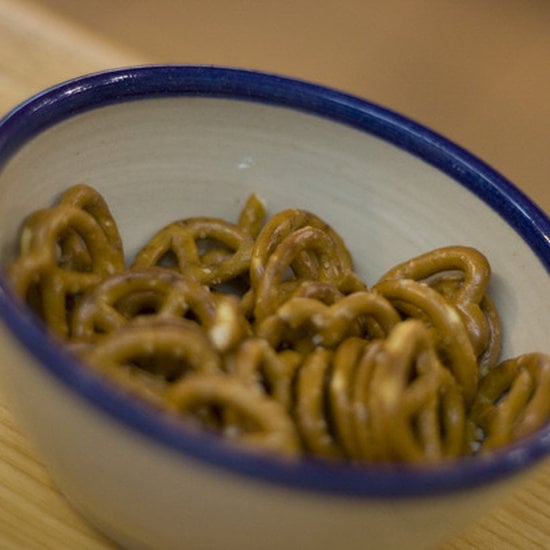 These easy seasoned pretzels [2] make the perfect playdate snack.
Source: Ashley Sireno for Circle of Moms [3]
Chocolate-Covered Pretzels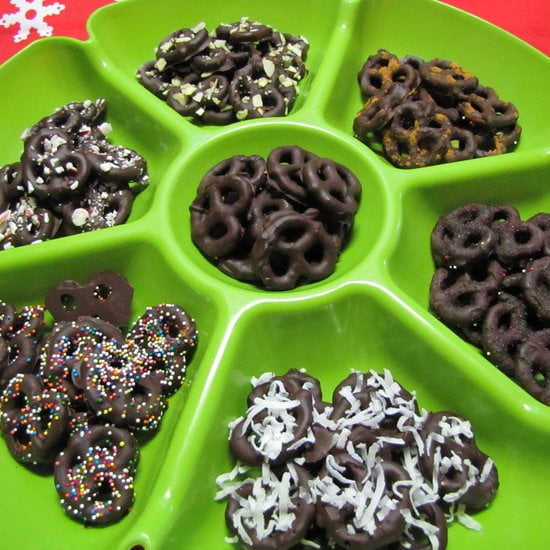 Your kids can help out with customizing these chocolate-covered pretzels [4] with sprinkles, nuts, coconut, or whatever they please.
Source: Natural and Free [5]
Pretzel Rolls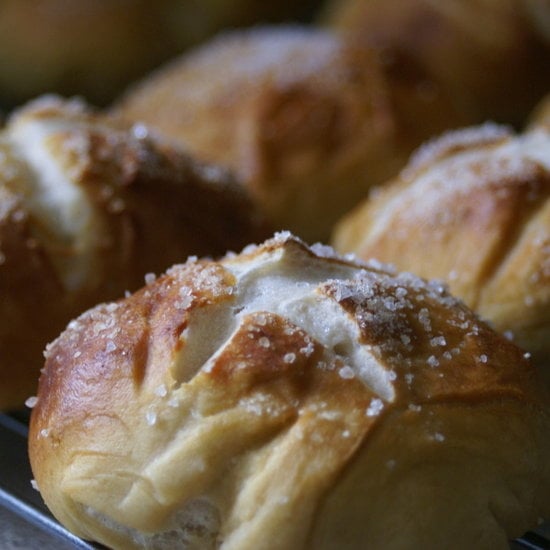 Pretzel rolls [6] are satisfying on their own, or they can make sandwiches extra special.
Source: Single Mom on a Budget [7]
Chocolate Ice Cream Bites With Pretzel Crust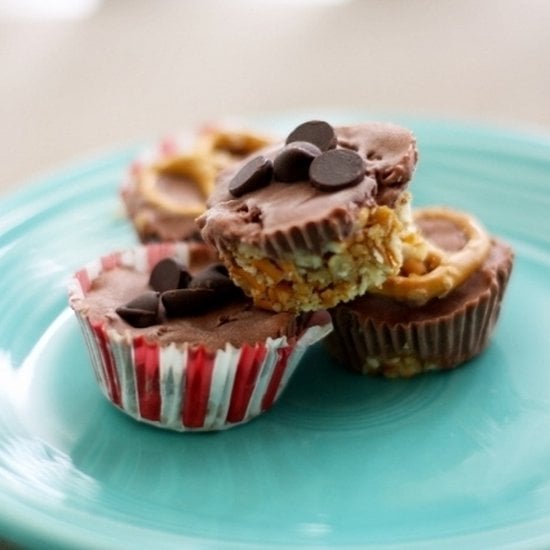 Salty, sweet, and undeniably delicious, these chocolate ice cream bItes with pretzel crust [8] make a special dessert delicacy.
Source: The Pretty Bee [9]
Happy Ending Brownies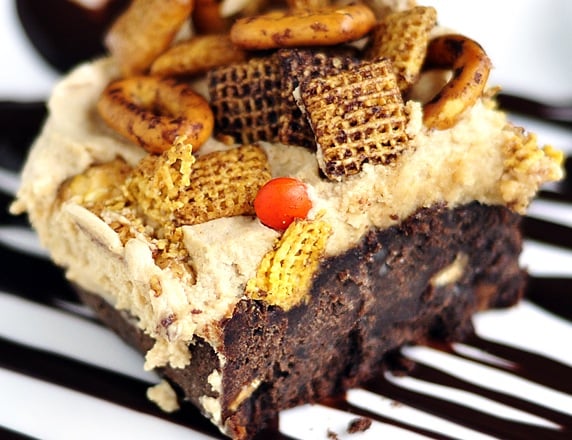 Give Chex Mix a sweet upgrade with these Happy Ending brownies [10]. They are sweet and salty with just the right amount of crunch.
Source: Serendipity Mommy [11]
Peanut Butter and Nutella Snack Mix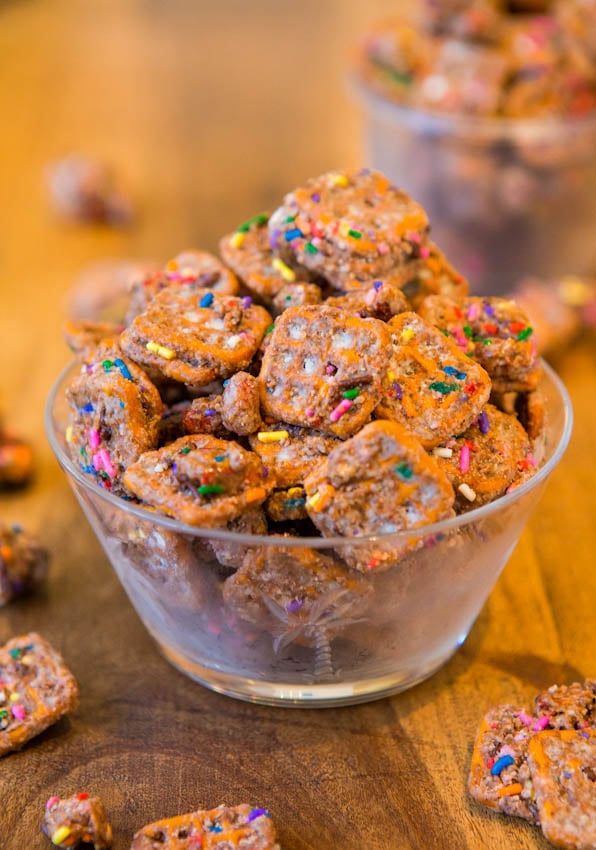 Whip up this no-bake peanut butter and pretzel snack mix [12], and you'll be the talk of the playground. It takes only five minutes to make and stores well in the freezer.
Source: Averie Cooks [13]
Auntie Anne's Iconic Soft Pretzel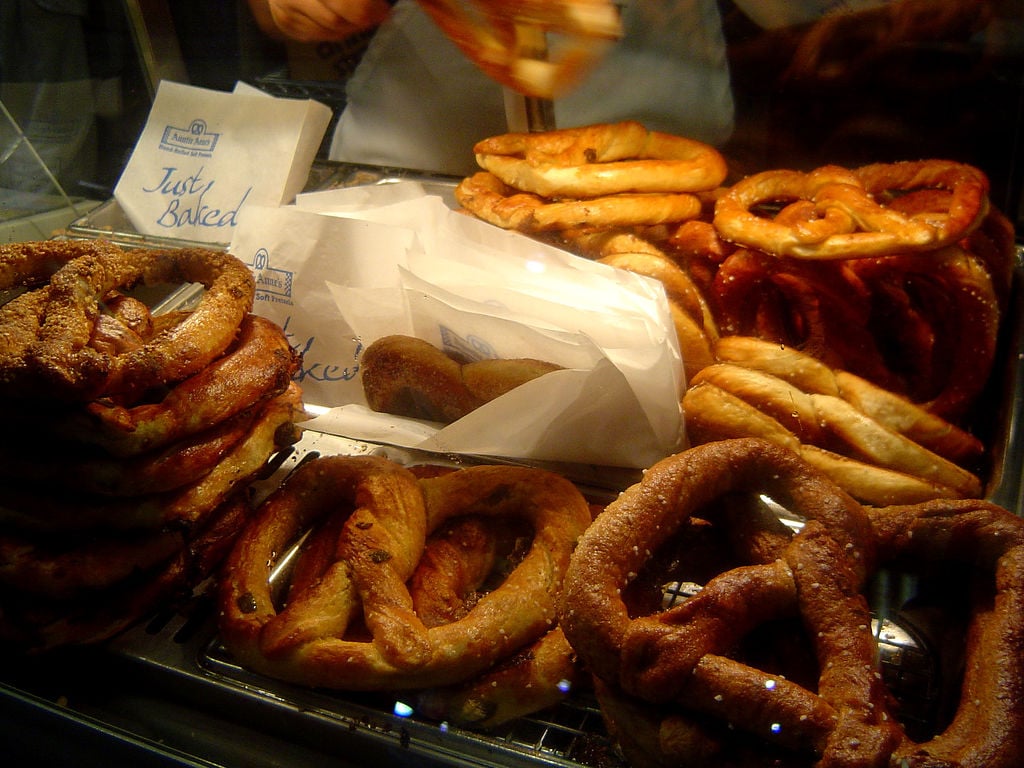 Fans of Auntie Anne's soft pretzels can try their hand at making their own version of the mall favorite at home, thanks to POPSUGAR Food's video tutorial [14].
Source: Flickr user Robyn Lee [15]
Salty Chocolate Pretzel Clusters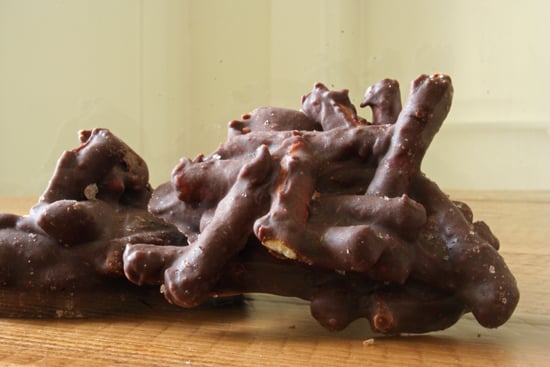 There's something indulgently fun about digging into one of these salty chocolate pretzel clusters [16]. Your little helpers can be responsible for breaking the pretzels into smaller pieces.
Source: Anna Monette Roberts [17]
S'mores Puppy Chow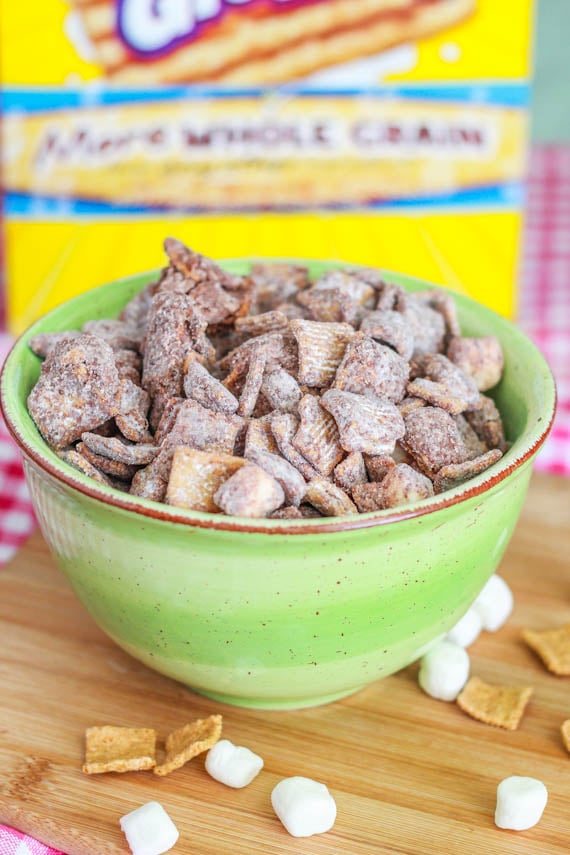 No need to make (and clean up after) messy s'mores. Giving classic snack mix a campfire touch, this addicting s'mores puppy chow [18] is an easy grab-and-go snack.
Source: Sally's Baking Addiction [19]