Preventing Children's Car Deaths
Cars-N-Kids Car Seat Monitor: Kid Friendly or Are You Kidding?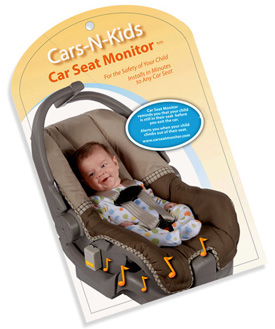 Every year we hear horrifying stories of children who die after being left in cars by their parents, about half of the youngsters are left unintentionally by relatives who forgot to remove them from the vehicle.
The Cars-N-Kids Car Seat Monitor ($40) is designed to prevent such tragedies. Using a monitor placed under a car seat, the device turns on when a child is placed in his seat. When the car stops for more than four seconds, a lullaby plays to remind parents about the lil one in the back seat. The device also beeps if a creative kid climbs out of their chair while the car is in motion.
Would you invest in this product?