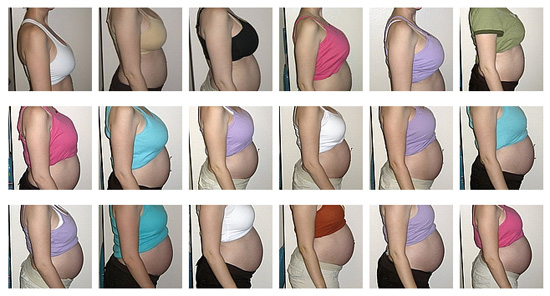 It's hard not to get excited when the majority of your friends' bellies start to pop, but it's important to stay mindful of the ladies in your inner circle who aren't expecting. Whether the women aren't at that point in their lives or are opting out of childbearing all together, make sure they don't feel left out.
Dos
Be honest. Don't down play your enthusiasm of entering motherhood on her behalf because it just makes things awkward.
Just because your friend doesn't have children doesn't mean she doesn't love spending time with your youngster — include her in all the activities that you invite your mommy friends to. She's free to opt out.
Take advantage of your time away from your lil ones to partake in adult activities with her —sports, spa treatments, girls' weekends, etc.
If she's celebrating all your family's festivities, return the favor and make a lot of hoopla when she hits milestones — job promotions, birthdays or an engagement.
Don'ts
Don't surprise her with a group announcement. A big "we're pregnant" alienates the odd one out.
Unless she broaches the subject, don't bring up her biological clock.
Vow to engage in more "kid-free" conversations.
Don't become a kid-centric snob — someone who is so absorbed in her mom life that they don't think they have anything in common with their old friends anymore.
Don't talk about how easy it was for you to get pregnant if you know she is still trying.
Feel free to add your own dos and don'ts!