Public Displays of Affection in Front of the Kids
Do You Limit PDA in Front of the Kids?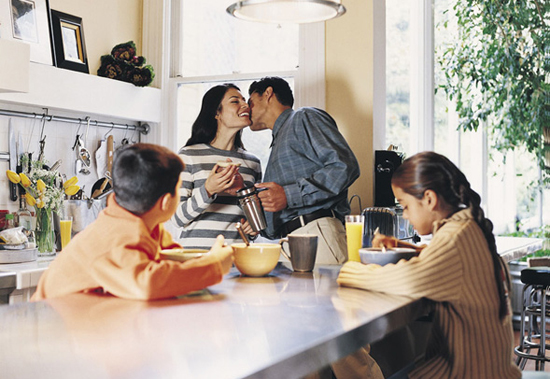 It's one thing to give your loved one kisses hello and goodbye each day, but another to turn them into full-on movie-style embraces. Couples trying to recapture some of their pre-children friskiness often find themselves facing embarrassed tots when they hug, kiss, or give each other a pat on the rear – and I'm not even talking about instances when the kids walk in on them.
While some couples try to keep their love life hidden behind closed doors, others are happy to showcase it for the world – including their children – to see. LilSugar readers have made it clear that they see nothing wrong with walking around in the buff in front of their kids, but how much PDA do you engage in when they are present?