Push Presents For New Moms
Is a Trip to Fat Camp the Ultimate Push Present For Mom?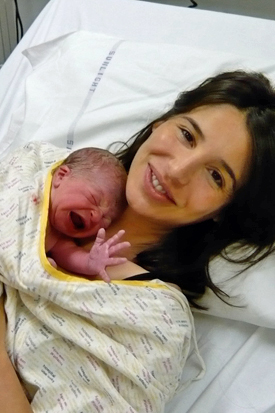 Forget teddy bears, flowers, and jewelry, there's a new game in town when it comes to new-mama gifts. Push presents have been around for years, but they're getting bigger and better. Just this year, Rachel Zoe was the lucky recipient of a 10-carat diamond ring after giving birth to baby Skyler, and Mariah Carey gloated about her new pink diamond and sapphire necklace after giving birth to twins Monroe and Morocco. But how would these mamas feel if they were given the gift of a trip to a fat camp to lose extra pounds instead of glittery jewelry?
Premier Fitness Camp, a fat camp of sorts, has put together a "Body Back" package intended to help new mamas return to their fighting weight. For $4,550, mom can visit the Park City, UT, retreat and receive daily fitness and nutrition training, massages, chef-prepared meals, and a complimentary Belly Bandit. According to the literature about the program, it is intended, "for fathers who are looking for the best push present without diamonds."
Source: Flickr User The ShutterBabe