Quiche Lorraine: Perfect Make-Ahead For Mother's Day Brunch
Quiche Lorraine: Perfect Make-Ahead For Mother's Day Brunch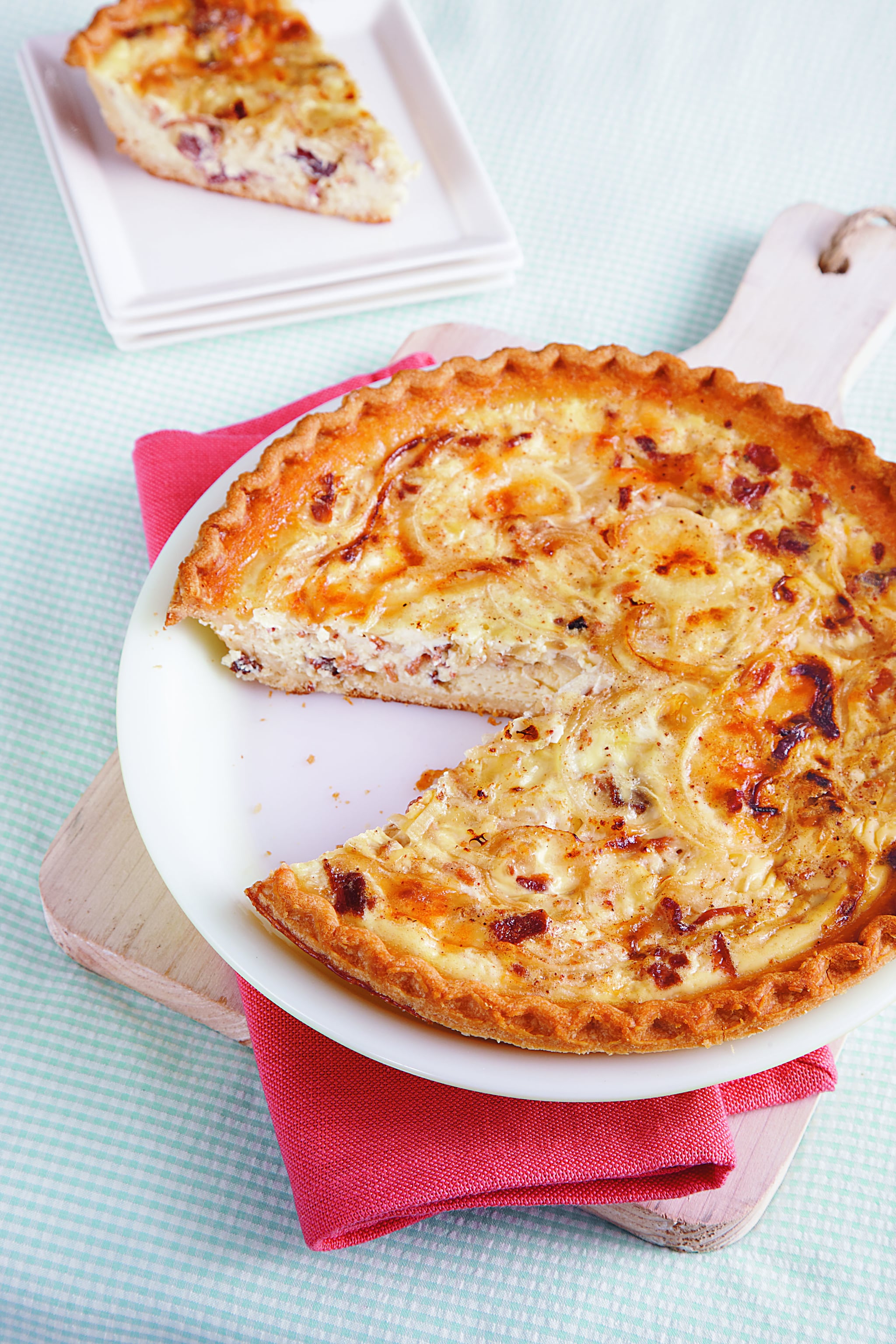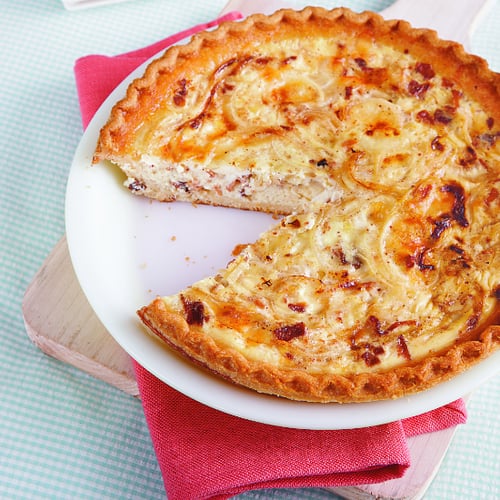 Quiche Lorraine
by Amanda Haas
Notes
When I was 9, my mom took us to France on an exchange program. I fell in love with the food. I lived on quiche lorraine, chocolate croissants, and chocolate mousse. A year ago, I got a wild hair and tried to re-create the quiche. I got it right on the first try. It was fluffy, salty, and cheesy, and it took me right back to that first trip to France. I even used a gluten-free pie shell with outstanding results. Serve this for breakfast or for brunch with a mixed greens salad.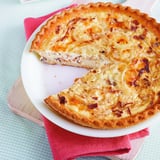 Ingredients
1 unbaked frozen 9-inch deep-dish pastry shell
1 teaspoon olive oil
1 cup halved and thinly sliced onion
4 center-cut bacon slices, cooked and crumbled
3/4 cup (3 ounces) grated Gruyère cheese
3 large eggs, lightly beaten
3 egg whites, lightly beaten
1 1/2 cups 2 percent reduced-fat milk
1/4 teaspoon ground nutmeg
1/2 teaspoon salt
1/4 teaspoon freshly ground black pepper
Directions
Preheat oven to 375°F.
Pierce bottom and sides of pastry shell with a fork. Bake at 375°F for 15 minutes. Let cool on a wire rack. Increase oven temperature to 450°F.
Heat oil in a large nonstick skillet over medium-high heat. Add onion; sauté 8 minutes or until tender. Remove from pan; let cool.
Sprinkle onion, bacon, and cheese into pastry shell. Combine eggs and egg whites in a bowl, beating with a whisk. Add milk and remaining ingredients, beating with a whisk.
Pour milk mixture over cheese mixture in pastry shell. Place quiche on a baking sheet. Bake at 450°F for 10 minutes. Reduce oven temperature to 350°F. Bake at 350°F for 40 minutes, shielding after 15 minutes, if necessary, to prevent excess browning. Let cool on wire rack 15 minutes. Cut into wedges, and serve immediately.
Amanda Haas is a cookbook author, cooking video host, and the founder of One Family One Meal, a website that helps families menu plan, grocery shop, and cook on a budget. Her cookbook, Real Family Food, features this and other delicious family-friendly recipes, as well as simple tips for bringing your family together around the table and a strategy for meal planning, budgeting, and shopping.
Information
Category

Breakfast/Brunch, Quiches

Cuisine

North American

Yield

6 servings