Rainbows are beautiful, but they're rare sight that require a storm and some sunshine. Thanks to some talented chefs, you can create a rainbow right in your kitchen [1] — and eat it too! Though these desserts may not lead to a pot of gold, they are sure to satisfy your child's sweet tooth!
Source: Tablespoon user gimmesomeoven [2]
Rainbow Pinwheels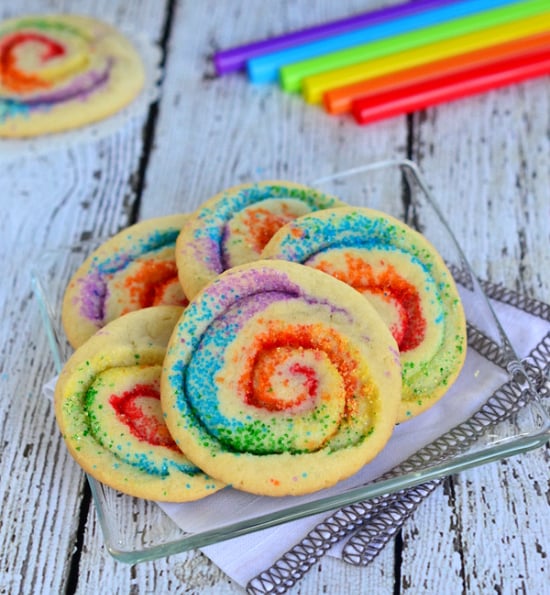 A simple sugar cookie [3] gets a rainbow makeover thanks to Mom on Timeout.
Source: Mom on Timeout [4]
Rainbow Doughnuts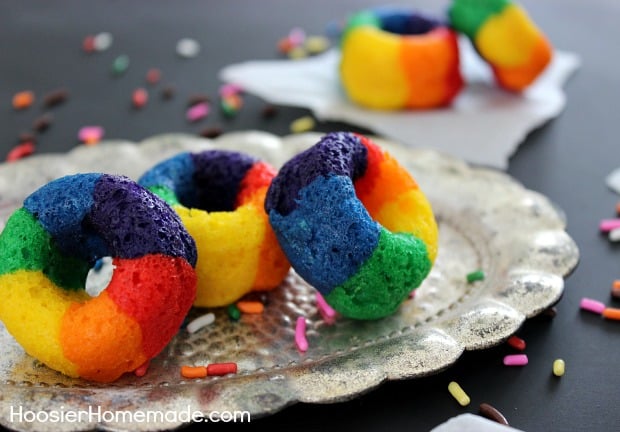 These bite-size doughnuts [5] from Hoosier Homemade are the perfect after-dinner treat.
Source: Hoosier Homemade [6]
Rainbow Chocolate Chip Cookies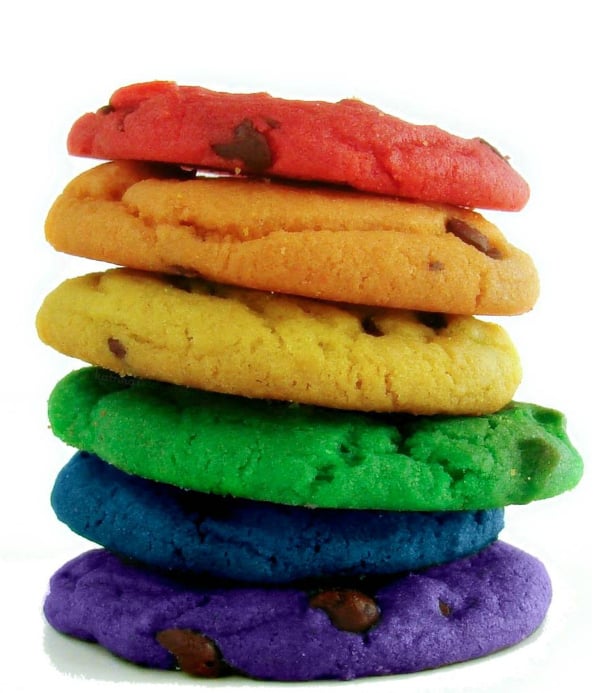 In Katrina's Kitchen gives the classic chocolate chip cookie a colorful twist [7].
Source: In Katrina's Kitchen [8]
Rainbow Jello Wedges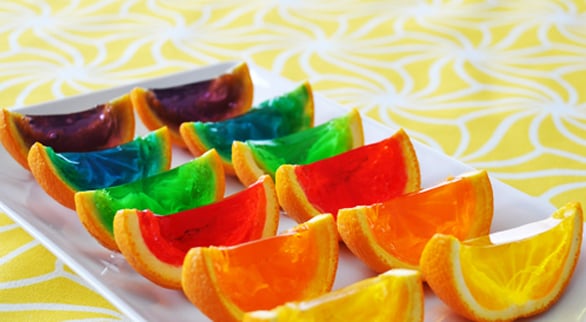 Trade in your traditional orange wedges for Tablespoon user tbspSusan's more colorful treat [9].
Source: Tablespoon user tbspSusan [10]
Rainbow Pudding Popsicles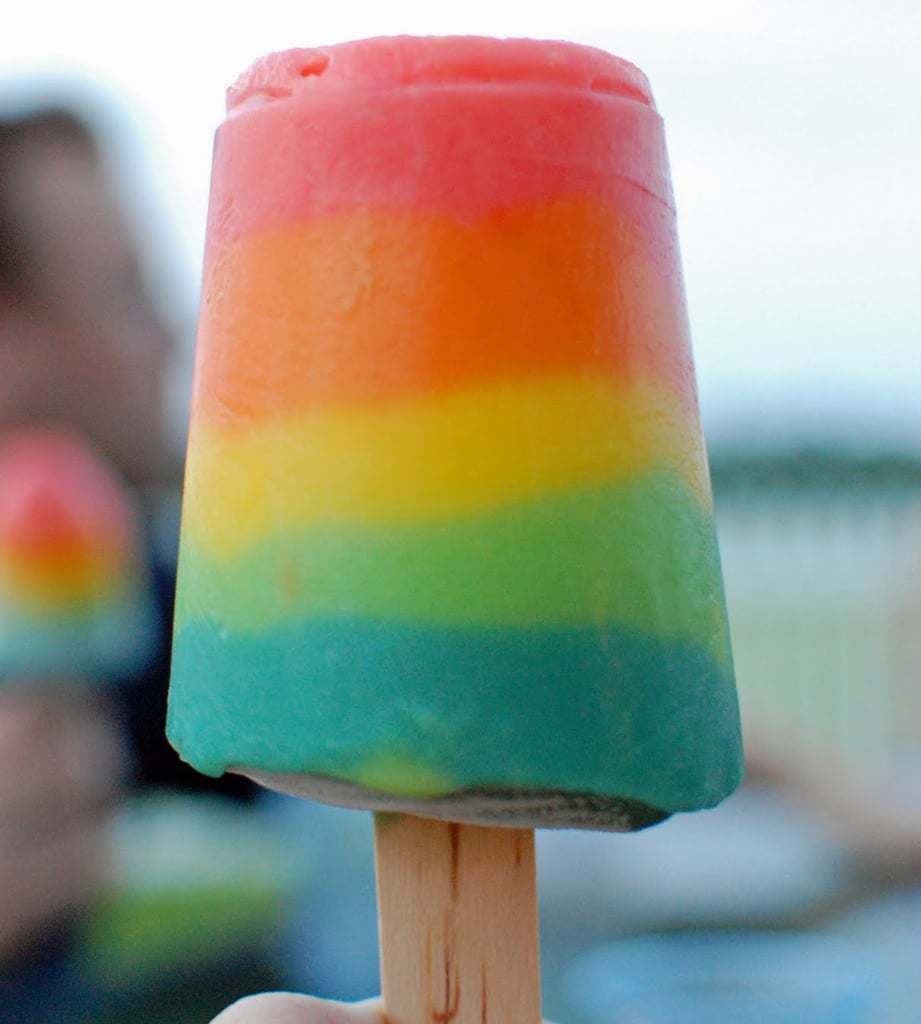 Random Thoughts of a Supermom's pseudo ice cream treats [11] are perfect for a hot Summer day.
Source: Random Thoughts of a Supermom [12]
Rainbow Wands
Mom on Timeout's pretzel wands [13] are the perfect sweet and salty mix.
Source: Mom on Timeout [14]
Rainbow Toast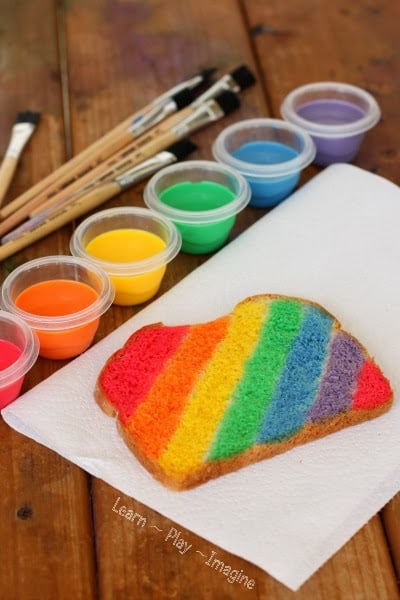 The best thing about Learn Play Imagine's rainbow toast [15] is that your child is the one who gets to paint it!
Source: Learn Play Imagine [16]
Rainbow Rice Krispies Treats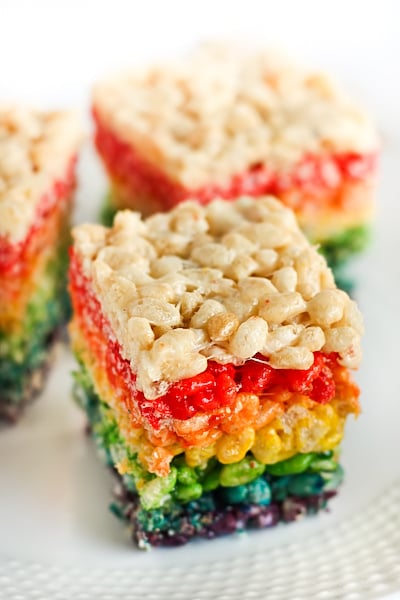 No kid can resist a Rice Krispies treat [17], especially when it get Rasberri Cupcakes' rainbow treatments.
Source: Raspberri Cupcakes [18]
Rainbow Cake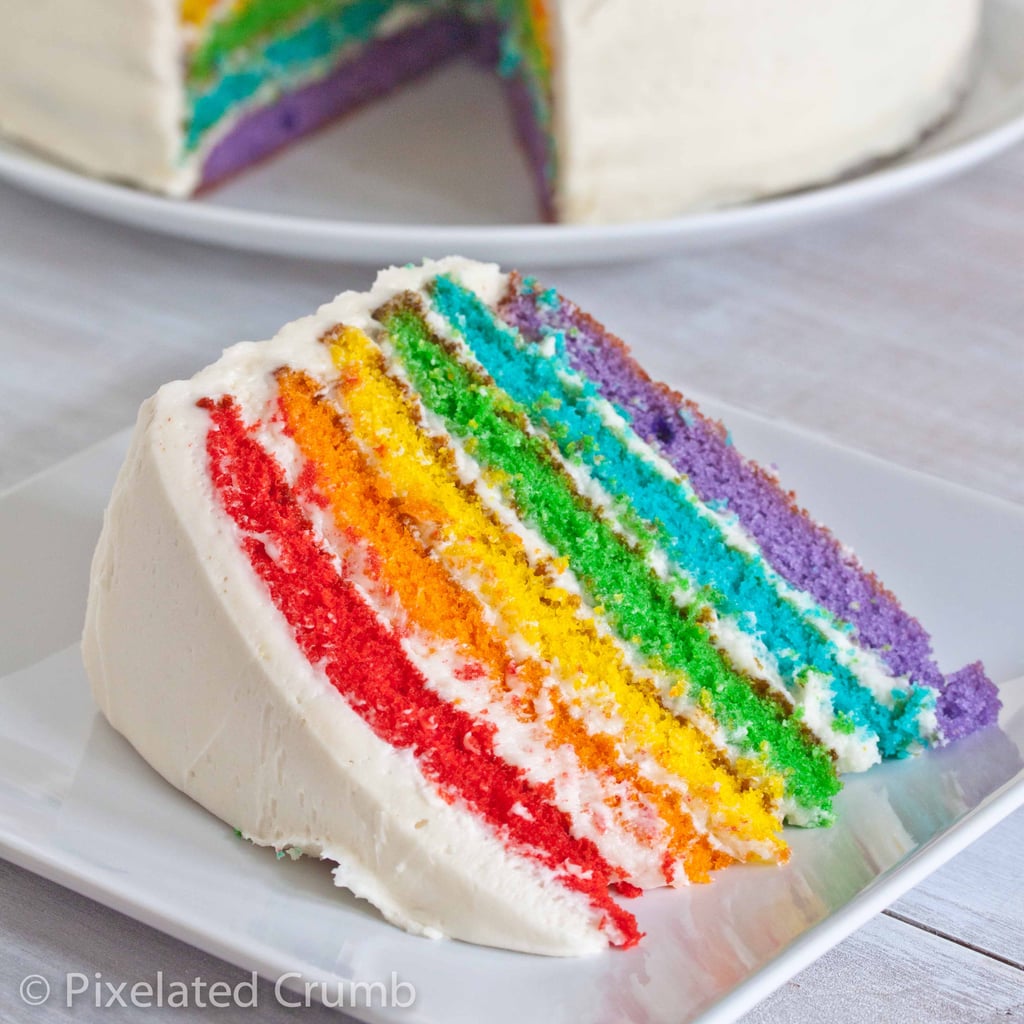 Pixelated Crumb's colorful cake [19] is supereasy to make, but looks like it took hours!
Source: Pixelated Crumb [20]
Jello Cookies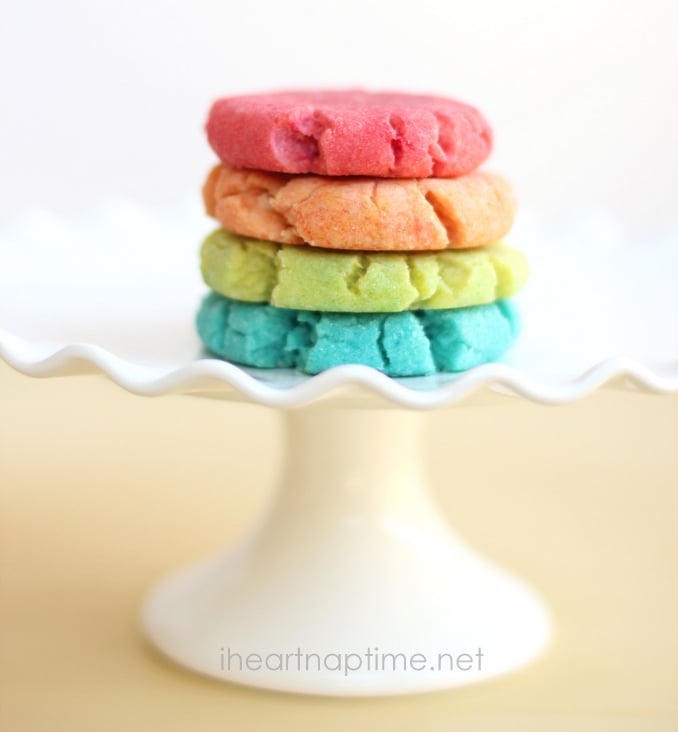 We don't usually tell kids to play with their food, but the dough for I Heart Naptime's colorful cookies [21] double as play dough!
Source: I Heart Naptime [22]
Rainbow Waffles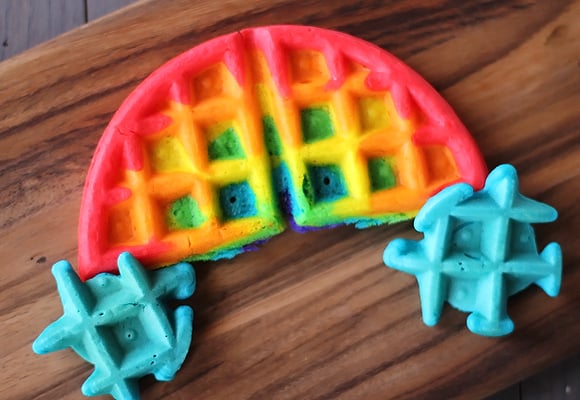 Complete with clouds, Tablespoon user gimmesomeoven's rainbow waffles [23] are the perfect weekend breakfast.
Source: Tablespoon user gimmesomeoven [24]