Rainbow Loom Is the Big Summer 2013 Trend
Has the Rainbow Loom Craze Hit Your Town?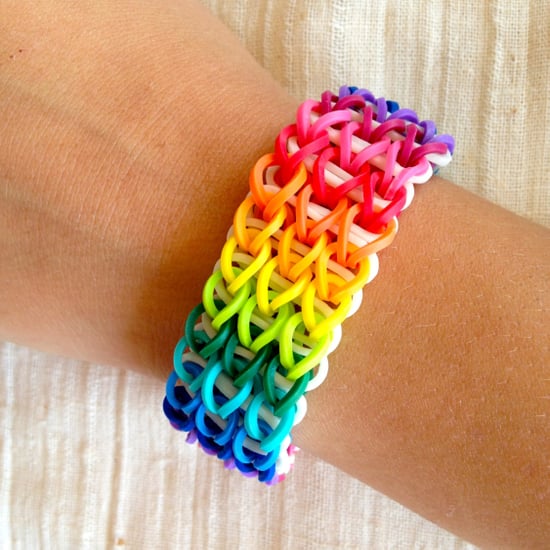 It's been three years since Silly Bandz took the world — and kids' arms — by storm, but there's a new bracelet in town this Summer. If Rainbow Loom bracelets aren't already lining your elementary- and middle-schoolers' arms, get ready, because they're the latest jewelry fad and their popularity is spreading fast.
Using tiny, colorful rubber bands and a small loom, crafty kids — the trend is as popular with boys as it is with girls — use Rainbow Loom ($22) to create bracelets, rings, and more. Craft and toy stores can't keep the looms or bands in stock, as the craze gains momentum across the country — visit camps and pool decks and you're sure to see kids looming together. Stores, like Learning Express, are even offering Rainbow Loom classes to teach fans new techniques, as kids test their creativity and dexterity.
So tell us, is Rainbow Loom big in your town right now? And if so, can you get your hands on it?