Raising Sons Versus Daughters
BabySugar Diaries: I Only Have Sons. Are Daughters Easier?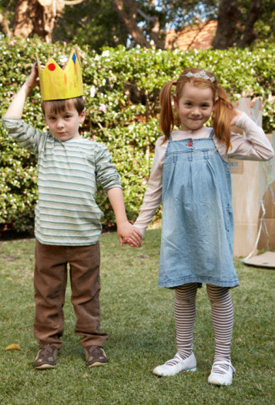 As the mother of two boys, I feel like an expert in the world of dinosaurs and superheroes and have an app on my iPhone to find the latest sports scores at any time of day. While I find myself spending much of my day battling my older son about the use of balls inside our home, I already foresee a future of teaching him what it means to respect women and how to channel his strength into activities beyond what society deems right for boys.
My friends with daughters say they are already tussling with their tots about the clothing choices, have concerns about body image issues, and are worried about the difficult preteen years when their daughters will disregard much of what their parents say.
LilSugar's lists of 10 things moms should teach their sons and daughters got me thinking. Which is easier to raise: a son or a daughter?