Rate of Triplet Births on the Rise
Triplet Births on the Rise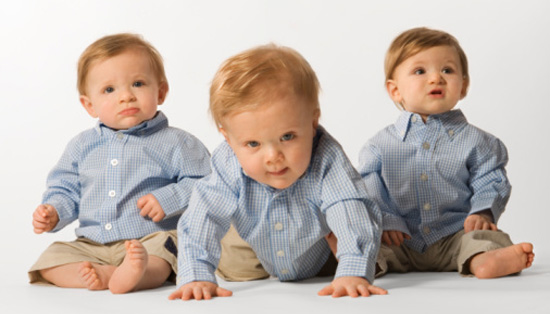 Serving up three of everything! Scientists in Norway have just concluded a study finding an increase in triplet births, even when artificial means of conception are not used. According to the research, the rate of triplet pregnancies is almost two-and-a-half times higher than it was three decades ago.
The use of hormone drugs that bring on ovulation, such as Clomid, and the increase in maternal age during pregnancy (which increased two-and-a-half years during the study's time frame) are seen as the reason for the dramatic rise in the multiple births. Last year, 80 percent of LilSugar readers expressed concern about the increase in multiples.
The study also found that while the incidence of perinatal death for triplets has decreased almost six percent, the post-birth mortality rate for triplets is 10 times higher than for singleton babies, despite a decrease in infant mortality rates over the past 40 years.