Rebecca Gayheart and Eric Dane Welcome Baby Girl
It's a Girl For Rebecca Gayheart and Eric Dane!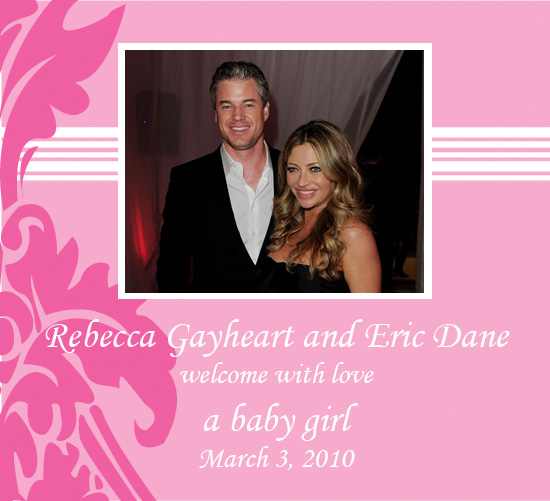 Add another crib to the Grey's Anatomy nursery! The show's resident Dr. McSteamy, Eric Dane, and wife Rebecca Gayheart welcomed a baby girl earlier today. According to reports, the former Noxzema girl checked into Los Angeles' Cedars-Sinai Medical Center this afternoon with her scrub-clad husband by her side. Congratulations to the first time parents on what is surely a McSweetie in their arms.