Rebecca Romijn Doesn't Dress Her Daughters Alike
Seeing Double, Rebecca Romijn Chimes in on Dressing Twins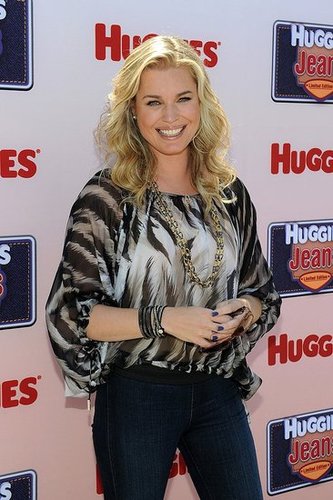 Double dressing? Lots of moms outfit their adorable duos in identical attire, but actress Rebecca Romijn isn't one of them. When we asked if she dressed her daughters alike, she said:

I like to coordinate them, but I don't like to match them. It's funny because I know they are seconds away from having very strong opinions on what they wear so I'm taking advantage of these last few months where I dress them how I want. I usually give them choices and say, "Do you want to wear this or that?" and they pick.
The model mom said comfort and ease are the priorities when outfitting Dolly and Charlie O'Connell. The twins also like to check out what apparel their mama is sporting — especially her shoe selection! Seventy-one percent of LilSugar readers aren't fans of family dressing, but what's your opinion on multiples dressed to match?
Check out the secret Rebecca and her husband are keeping from their twins and her answers to our four Lil questions on motherhood!