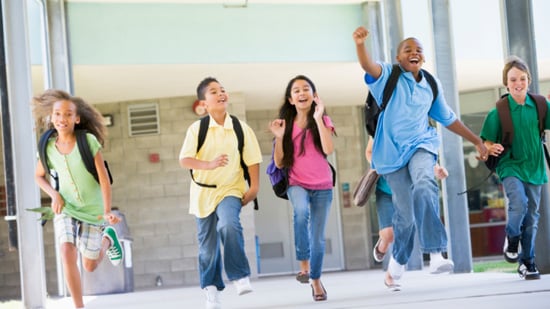 No more pencils, no more books! No more teachers' dirty looks! That's what kids in more than 100 school districts across 17 states are saying one day earlier now that their schools have moved to four-day school weeks. As the recession continues to grip school districts across the country, creating budget deficits that administrators can't fill fast enough, several districts are opting to educate students an extra hour or two each day over four days (schools take Friday or Monday off), thus cutting electricity, busing and maintenance costs, while maintaining teachers' salaries.
While educators debate the impact of such schedule shifts on tots' educations, working parents now have to scramble to find child care options for their lil ones on their day off from school. Some parents argue that the day off from school can be used to complete doctor's appointments and extracurricular activities. But moms who hold full-time jobs in addition to their duties at home not only have to find a responsible person or place to watch their child – they have to pay for it too.
Would a four-day school week work into your schedule?