Just in case your kids needed an excuse to eat more grilled cheese . . . did you know that we're in the midst of an entire month dedicated to the delicious, savory sandwich? In the interest of avoiding grilled cheese burnout (is there such a thing?), we've rounded up 17 varied and versatile takes on the classic. There's something to appease most every palate, so click through, and eat up!
Bacon Apple Cheddar Sandwich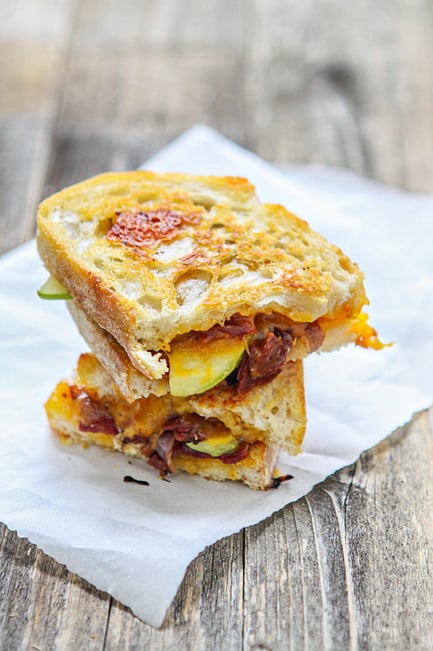 Because cheddar and apples already tastes so good, why not add a little bit of bacon and slap two pieces of bread on either side of a sandwich [1] your kiddos will love?
Grilled Cheese Roll-Ups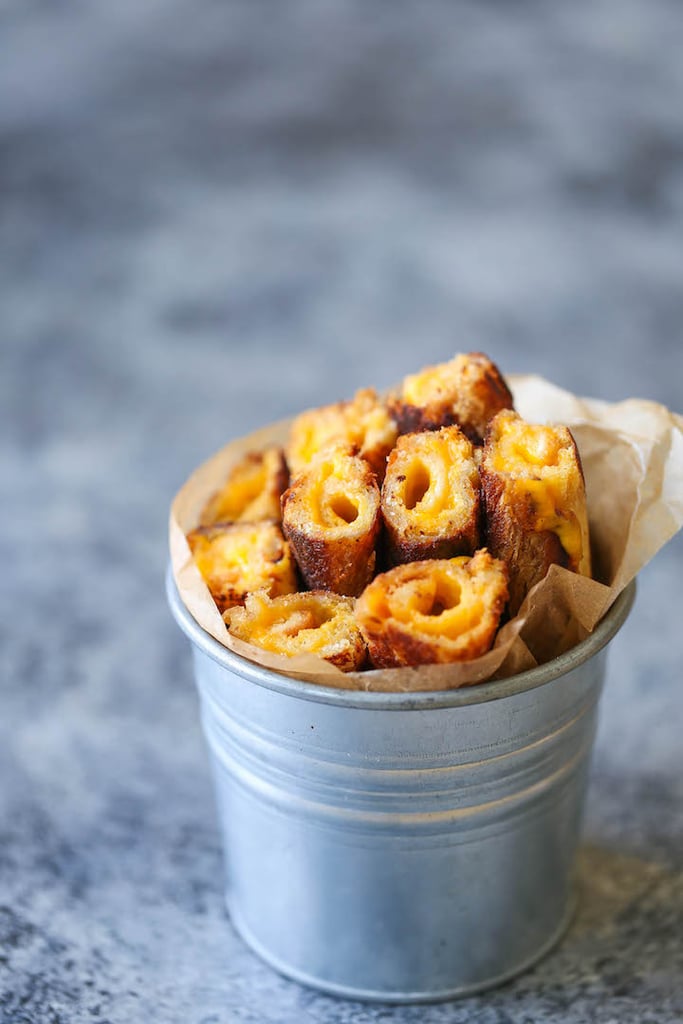 These grilled cheese roll-ups [2] are perfect for dipping, or for devouring in little mouths.
Classic Grilled Cheese on Sourdough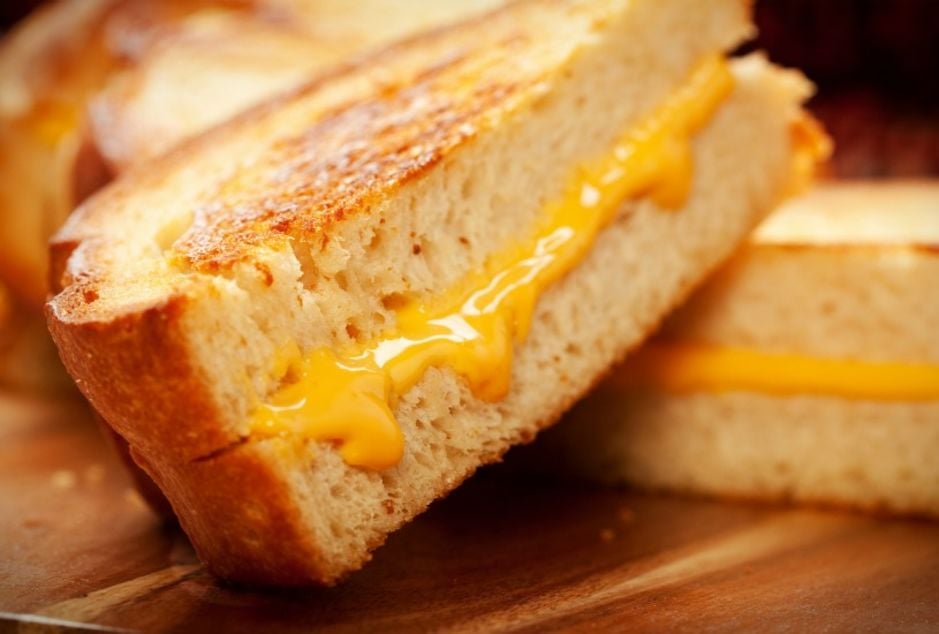 If you're looking to make a thick and cheesy sandwich, try a classic grilled cheese on sourdough bread [3].
Pepperoni Pizza Grilled Cheese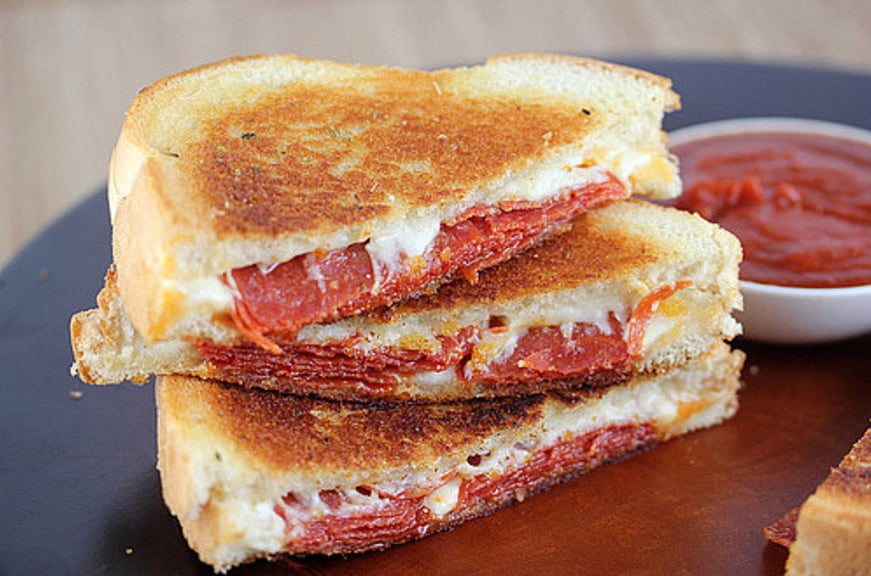 Dip a pepperoni and mozzarella grilled cheese [4] into marinara sauce for a quick pizza fix.
Tomato Soup Shooters With Grilled Cheese Sticks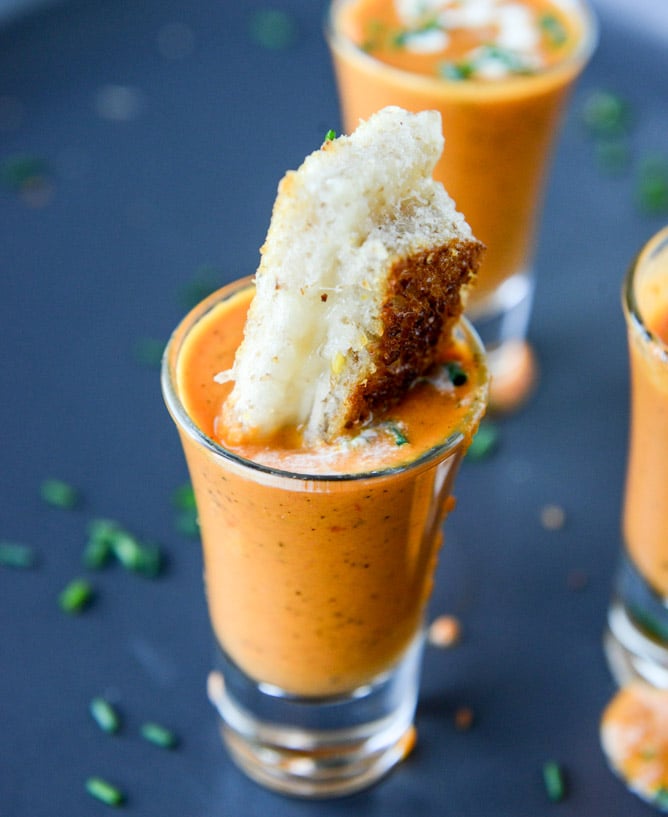 These tomato soup shooters with grilled cheese sticks [5] are bite-size for little mouths.
Grape and Goat Cheese Grilled Sandwich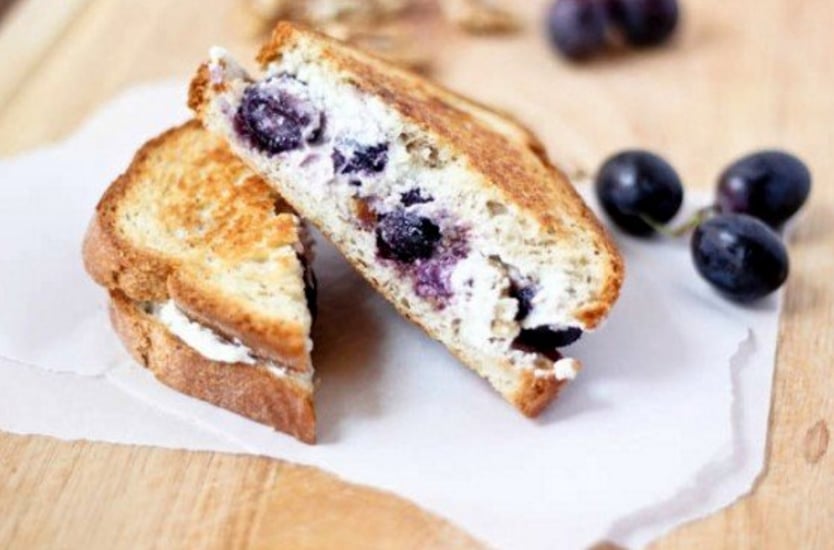 Sweeten up the classic with this creamy grilled cheese recipe [6] from Bake Your Day. Seriously delicious, this decadent sandwich is a real treat. And it's also gluten-free! Not sure about using goat cheese? Swap with ricotta or cream cheese.
Meatball Grilled Cheese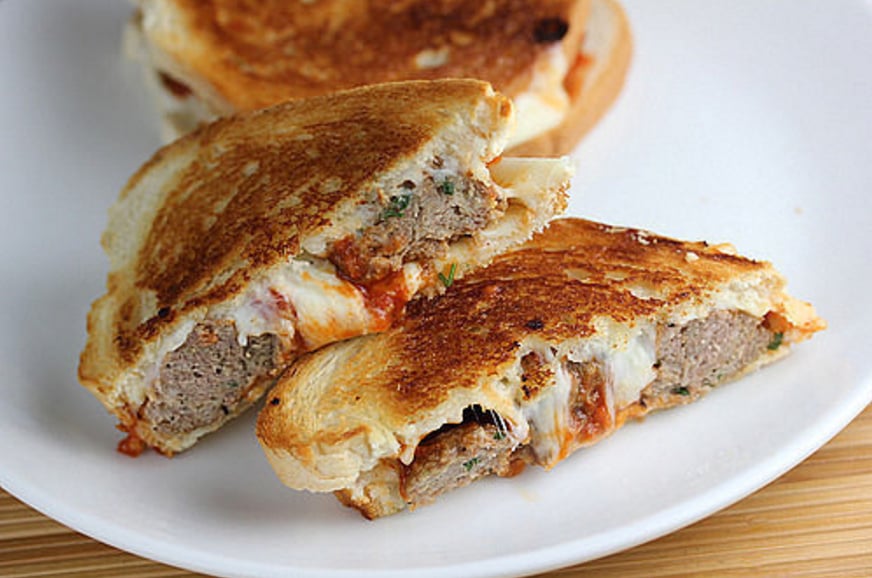 Combine something great with something even greater to make this meatball grilled cheese [7] sandwich that slips even more protein into your little one's diet.
Bacon Avocado Grilled Cheese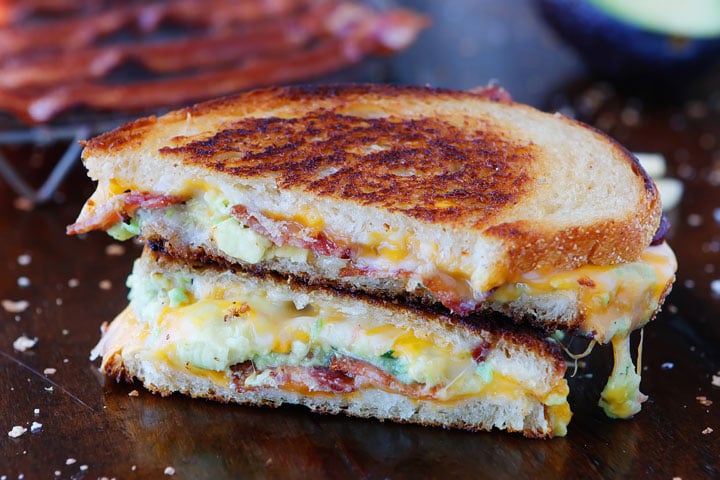 If your kiddo loves avocado [8], add some of the green stuff and a bit of bacon to their grilled cheese [9].
Ham and Jack Grilled Cheese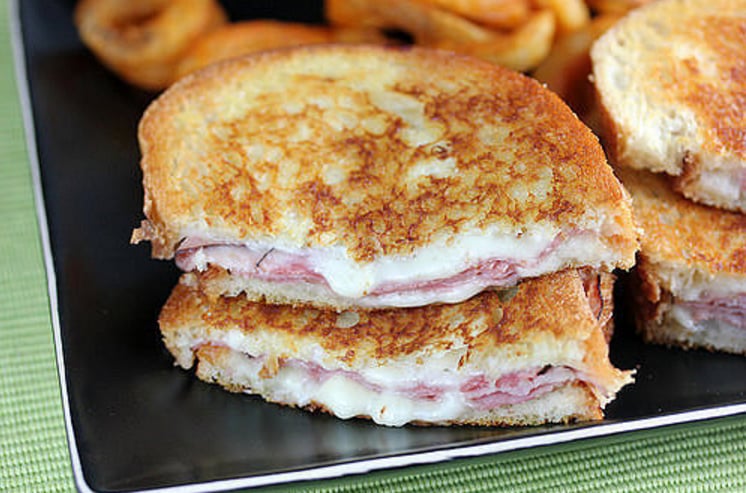 Step away from the American cheese and try Jack cheese with a little bit of ham to make this sandwich [10].
BBQ Brisket Grilled Cheese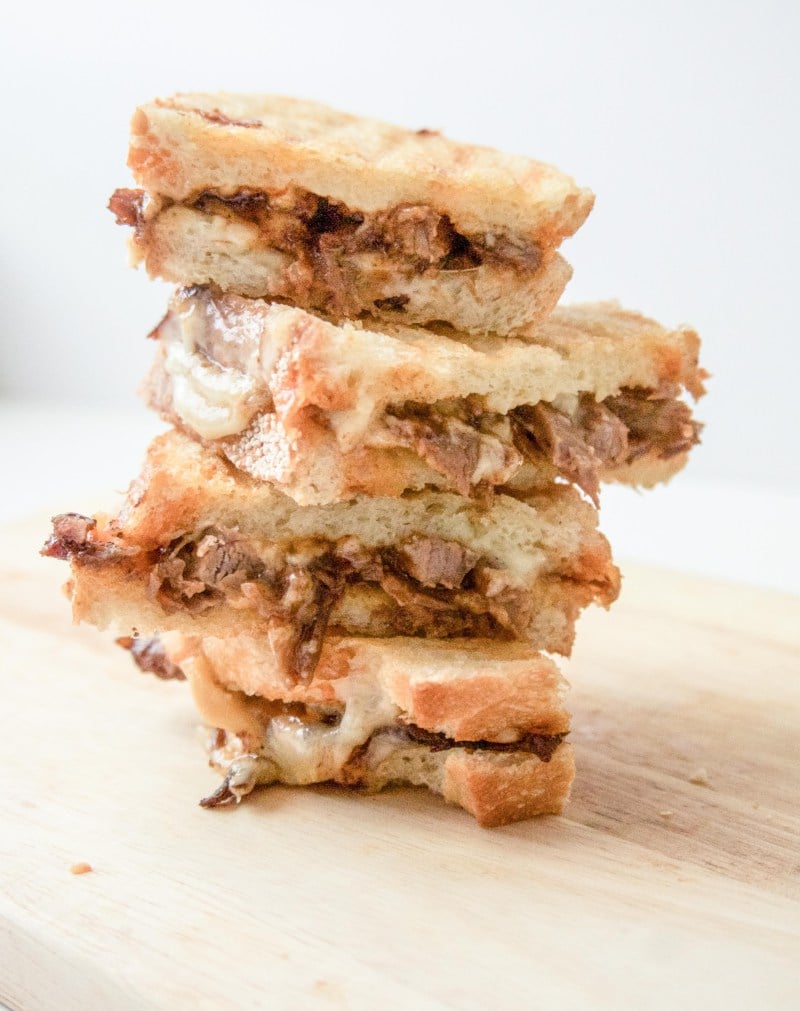 Take grilled cheese beyond cheese and bread with this BBQ Brisket [11] innovation.
Brie and Cheddar Grilled Cheese With Pear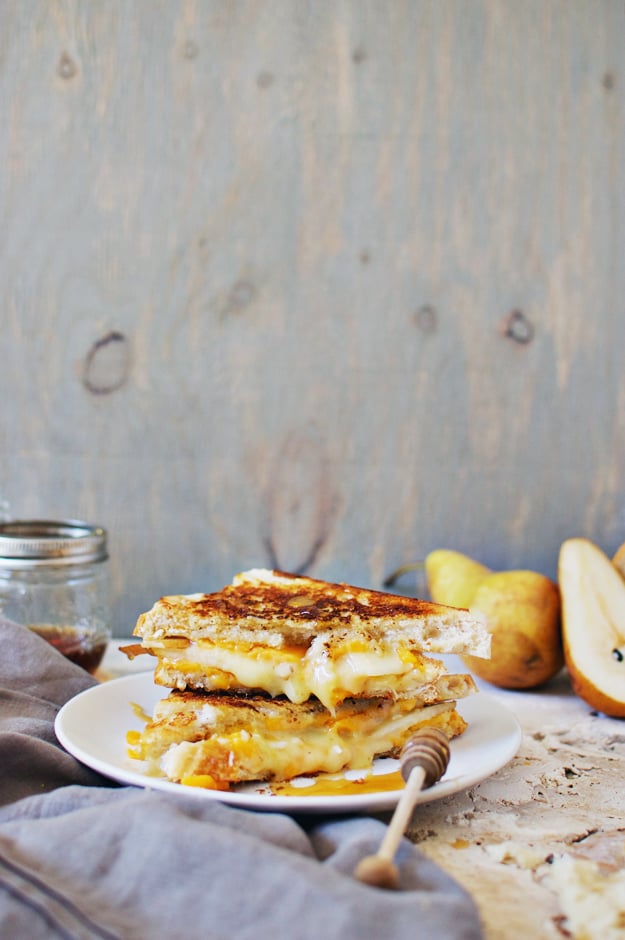 This double cheese grilled sandwich [12] features delicious honey pears that kids will gobble up.
Pulled Pork and Apple Grilled Cheese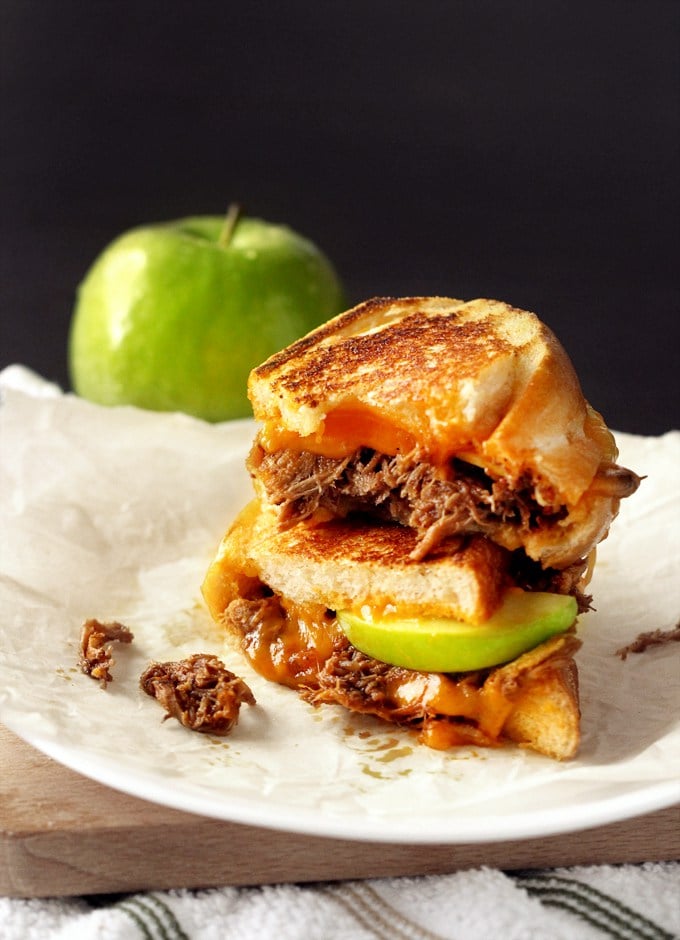 All kids love grilled cheese, and not many are going to turn down some juicy pulled pork and apples, so why not combine the three to make a stacked sandwich [13]?
Breakfast Grilled Cheese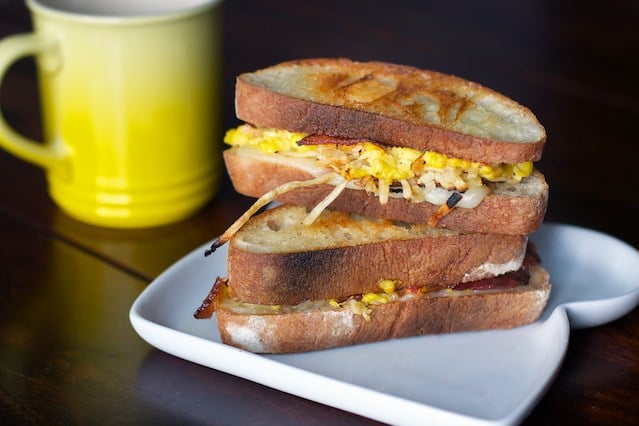 This reinvented breakfast sandwich [14] can be eaten any time of day!
Matzo Grilled Cheese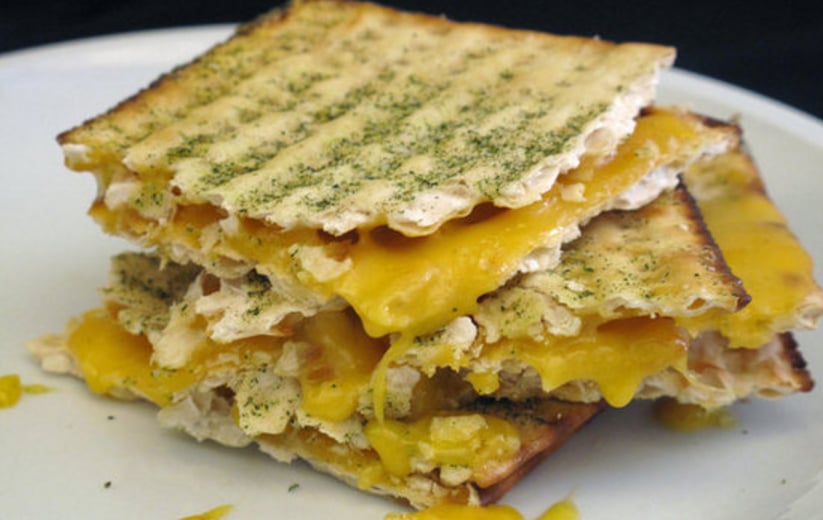 There's something so wonderfully tasty about crisp crackers and melty cheese. POPSUGAR Food shares this simple [15] recipe using matzo and herbs that will have your family asking for more.
Fried Chicken and Waffle Grilled Cheese
If you thought fried chicken and waffles is a novel concept, then the idea of turning that combo into a cheddar grilled cheese [16] is sure to blow your mind.
Chili Cheese Dog Grilled Cheese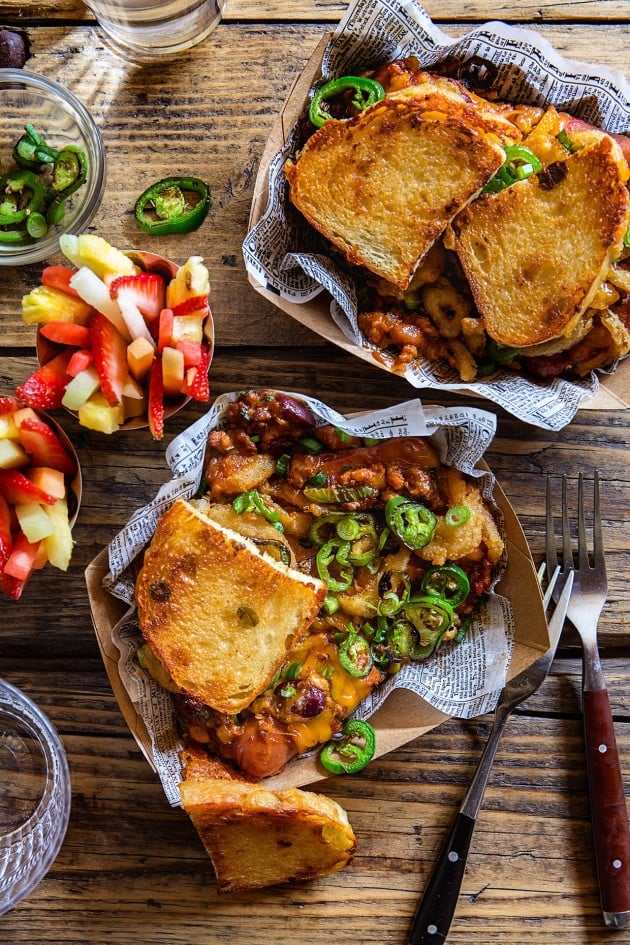 This recipe [17] for chili cheese dog grilled cheeses has a lot going on, but seems like the most amazing dinner to rotate into the week's lineup.
Chocolate and Brie Panini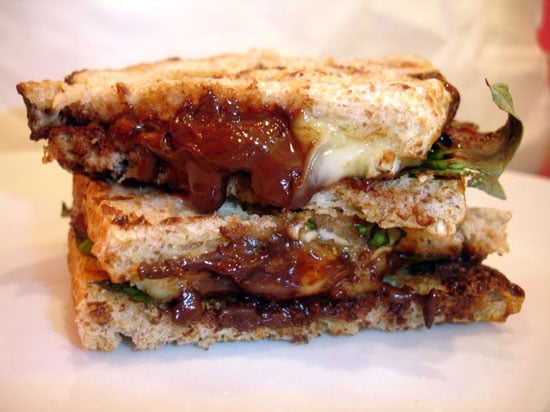 Our friends over at POPSUGAR Food shared this decadent dessert take on the grilled cheese that puts chocolate and brie [18] in the spotlight.