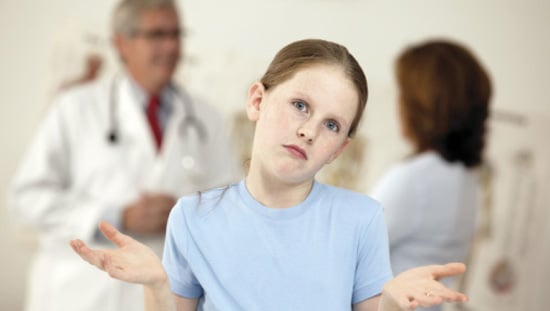 Can one doctor's visit kill two birds with one stone? Mamas are quick to clear their schedules when a lil one is sick or due for a checkup, but they aren't always willing to do so for their own health needs.
A friend recently told me about an encounter with her son's pediatrician that left me thinking about how much we try to cram into our schedules. During her 3-year-old son's checkup, she mentioned that she'd been so busy that she hadn't been in to see her own doctor and needed a new birth control prescription. Without missing a beat, the pediatrician wrote one for her. When visiting my own children's doctor for a sick visit, I've had him listen to my chest to see if I needed to schedule an appointment with my physician or if it was clear.
Do you ask your child's pediatrician about your own health issues?