Republican's Comments About Breastfeeding in Public
This State Official Actually Believes Men Have the Right to Grab a Woman's Nipple if She Breastfeeds in Public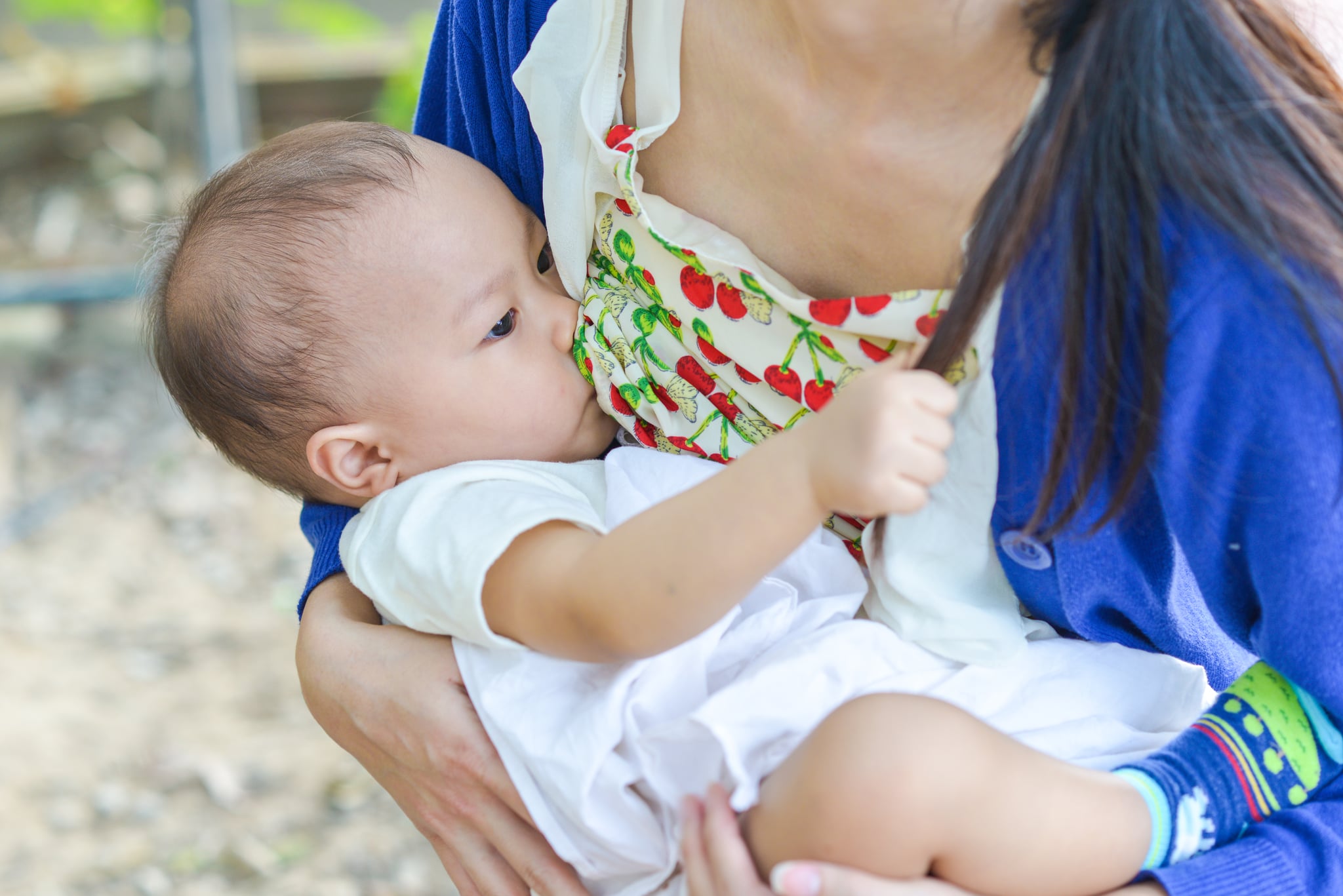 You don't have to live in New Hampshire to be offended by what one state representative just posted on Facebook.
In this New England state, it is currently legal for men and women to go topless, meaning that both genders are allowed to bare his or her nipples in public. However, a state bill is in the works that would make it a misdemeanor for women to expose their nipples in New Hampshire — even for breastfeeding purposes.
This bill is backed by Republican men, and the irony that the same men who believe in freedom of small government are also the men that are trying to ban the female breast wasn't lost on Democratic State Representative Amanda Bouldin.
When Bouldin took to Facebook to explain her concerns with the bill, her colleague, Republican State Representative Josh Moore, said that if the law to ban topless females isn't passed, then men should be able to squeeze those exposed nipples in public.
Moore commented on Facebook:
Who doesn't support a mothers right to feed? Don't give me the liberal talking points Amanda. If it's a woman's natural inclination to pull her nipple out in public and you support that, than you should have no problem with a mans inclnantion to stare at it and grab it. After all, it's ALL relative and natural, right?
Although the comments have since been taken down, people took screenshots before the chain was deleted and also captured another colleague's remarks.
Republican Representative Al Baldasaro wrote:
Amanda, No disrespect, but your nipple would be the last one I would want to see. You want to turn our family beach's into pervert show. Liberterians want a nude beach, put your money together and buy one, if you want to expose your kids to nudity, go for it. Some of us liberty minded Reps do believe in family values.
While many consider those comments "misogynistic attacks," Bouldin has opted to focus on the core issue surrounding the bill. "We shouldn't be introducing new legislation that only applies to women," Bouldin said. "If we had any laws that started with the sentence 'women should not,' they should have been repealed by now."