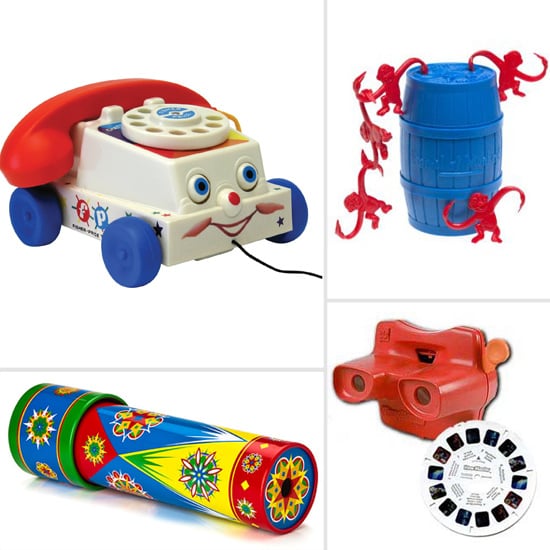 Here's a post from our partners at BabyCenter! Every week, we bring you the best parenting and lifestyle stories from the experts at BabyCenter, including this post from Molly Balint about retro toys your kids will love.
I always get a little lost in that aisle at Target which features remakes of all the toys from my childhood. Retro toys? You mean I'm actually old enough that they're remaking toys from my childhood? Does this mean I am officially an antique? Yikes.
Related: 10 Laugh-Out-Loud Funny Onesie Finds From Etsy
But while I come to terms with my age, it's great fun to rediscover old favorites that I know my kids will love. And it's also comforting to know that despite all our technological advances, some toys never go out of style or lose their charm.
Keep reading to see the toys BabyCenter thinks today's kids will love!
More from BabyCenter:
Celebrity baby names with flower power
Kourtney Kardashian gets a smoothie in style
When he cheats, are you to blame?
Clever clothespin crafts
Disneyland's new Carsland will floor you!