Review of Atlantis Resort Kids Club
Atlantis Adventure: What We Thought of the Atlantis Kids Club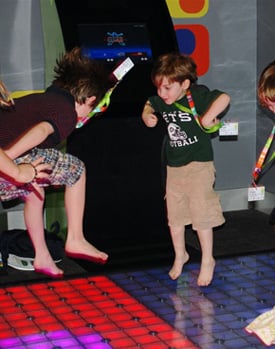 Have kids, will play! We recently spent some time down in the Bahamas courtesy of Atlantis, JetBlue and LEGO. The main purpose of our trip was to attend the grand opening of the resort's Atlantis Kids Adventures (AKA). Nestled between the pristine beaches, inviting waterslides and attractive aquariums, the 8,000 square foot kid space is nothing short of a wonderland for 3-12 year olds. The kids only club (no parents are allowed beyond the check-in counter) blends traditional camp activities like arts and crafts and dodge ball with state-of-the art technology, in a modern space that has something for everyone. Staffed by an energetic team, the AKA allows visitors to pick their own guided "adventure" during their stay.
AKA's youngest club-goers (all lil ones must be potty trained), will love the Imagination Station's fully-stocked grocery store and life-sized Victorian dollhouse. Its Wizardology reading room is filled with adorable pods for kids to cozy up with a favorite book, while a talking tree "reads" books aloud. There is also a performance room with a dress up area (complete with photographers that snap pictures to show off to mom and dad later) and interactive projected floor games (dodge ball, fish catching, soccer goalie, etc.) and an arts and crafts room where tots can complete both digital and live projects.
It might be hard trying to pry your older child's hands off of all of the Wii, Xbox 360 and PS3 controllers that line the Game Room. Mac stations fill the Computer Room allowing kids to safely browse the web and compete in online games against other club-goers. And the Arts and Crafts Room is filled with projects specifically designed for the more mature crowd.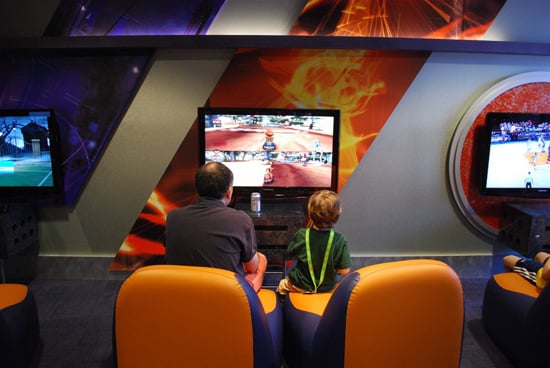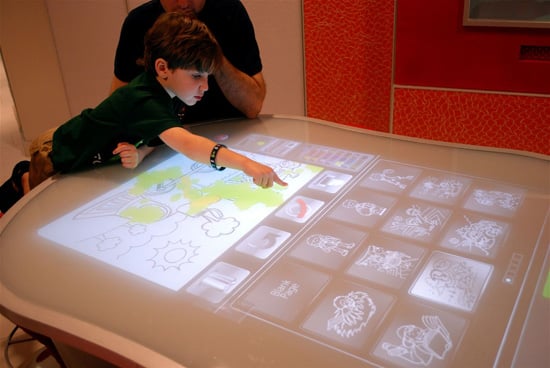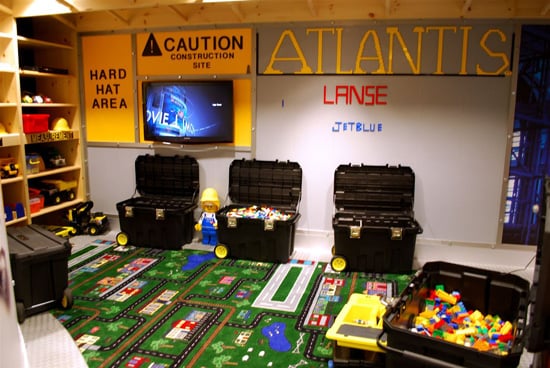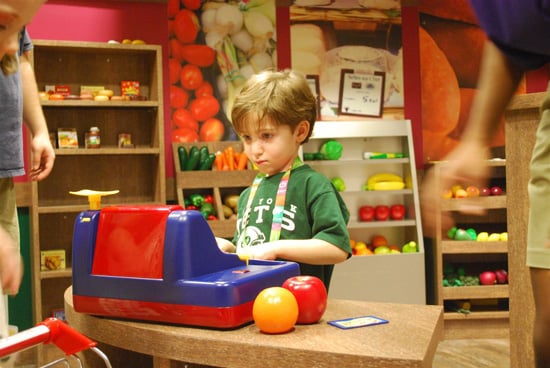 To see where the club could use some improvements and how much it will cost you,
.
The state-of-the-art AKA seemingly has enough activities to keep kids' hands (and minds) busy while parents enjoy a lil R&R of their own, but given the location of the club, I was disappointed to find that most of the activities were indoors. While there is an outdoor play space (complete with life-size versions of Scrabble and Candy Land, a ping pong table and a basketball hoop), it had to be sought out, which is pretty hard to do when you are surrounded by fancy technology.
The staff did tell me that lunch and snacks are often eaten outside, but given that most families visit the resort as an escape from cold-weather locales, I would love to see more activities that involve the kids exploring the aquariums, beach and dolphins that make Atlantis such a great destination.
In terms of pricing, the morning and afternoon sessions (3 and 4 hours each, respectively) cost $45 each, with lunch and dinner options available for an additional fee. There is also an hourly rate available. For families who want to enjoy the resort's outdoor activities together during the day, but are looking for some time for mom and dad to experience one of Atlantis' celebrity chef restaurants and the casino, the $60 evening session (from 6:30 – 10:30 p.m.) is the same price as the babysitting service, but a lot more fun than sitting in your room with a strange caretaker.