Review of Eco-Friendly Nursery Cleansers
BabySugar Diaries: Battle of the Eco-Friendly Cleansers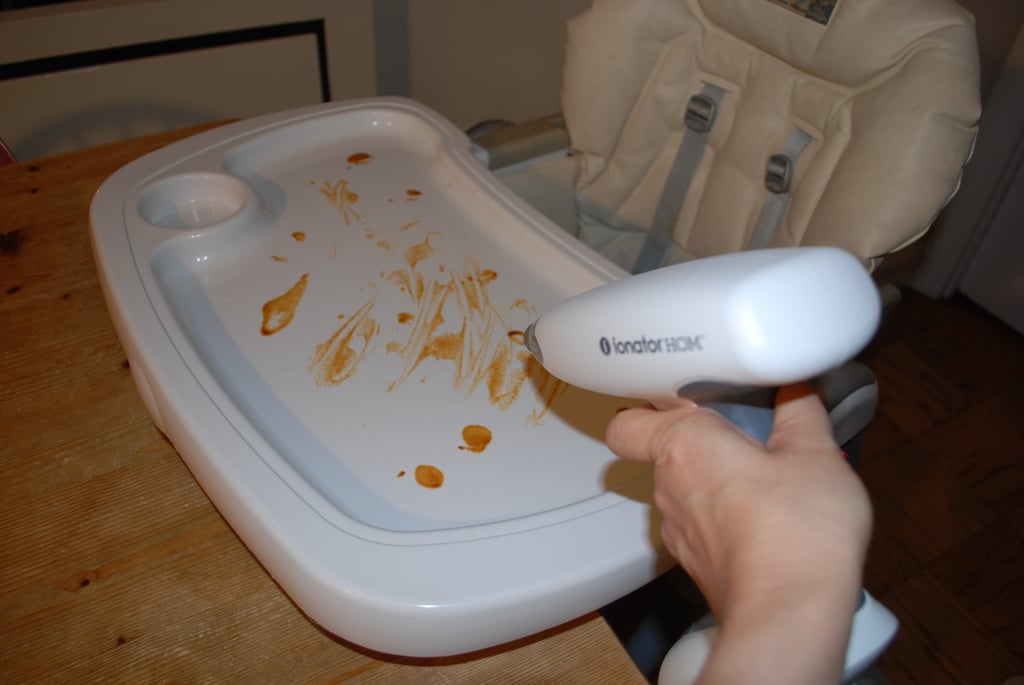 Through our work with Healthy Child Healthy Home, we were sent an Activeion Ionator HOM for testing purposes. Unlike traditional household cleansers, the Hom simply ionizes regular tap water, converting it into a solution that is said to kill 99.9 percent of all germs.


How well did it work? According to the directions, the HOM should be sprayed for six seconds in order to truly disinfect. Doing so, produces a significant amount of water which then easily wipes up messes.


How did it smell? The HOM did not produce any smell at all.


How clean did everything feel afterward? Everything did feel perfectly clean afterward (including a spot on a rug that I had been afraid to try to clean with chemical cleansers), but I couldn't get beyond the feeling that I was simply spraying water.