Review of Eco-Friendly Nursery Cleansers
BabySugar Diaries: Battle of the Eco-Friendly Cleansers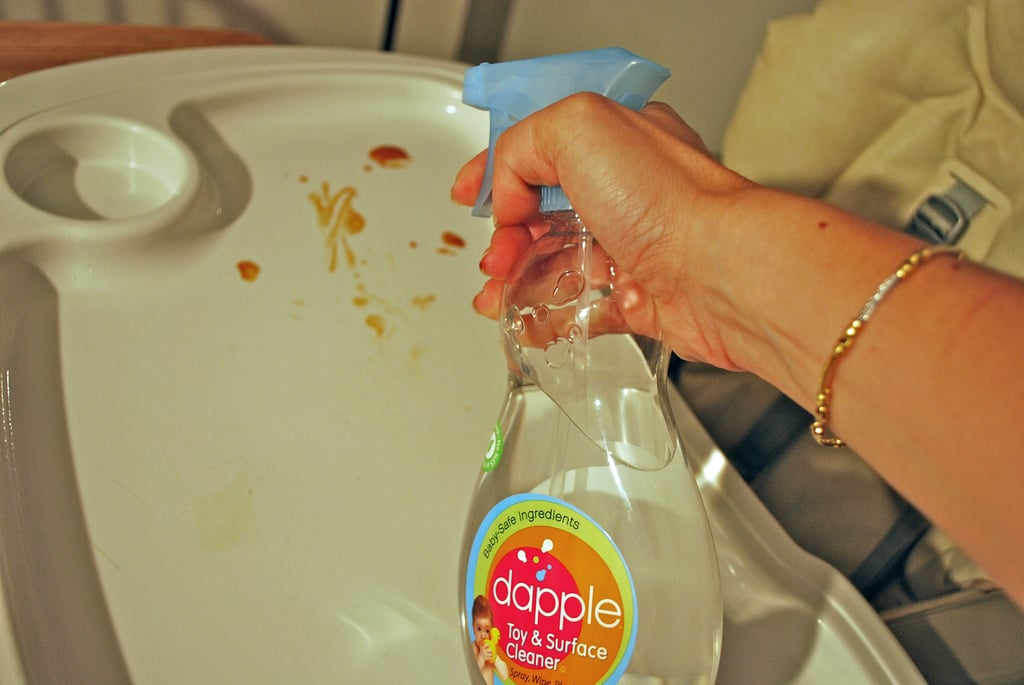 4
Dapple Toy & Surface Cleanser
With its bright, modern design, I was excited to give the Dapple Toy & Surface Cleanser ($20 for three) a try.


How well did it work? Great! With only one squirt and one wipe down, our tray was easily cleaned.


How did it smell? The best of the bunch. Made from fruit extracts and baking soda, it left a lavender scent behind long after the bottle was put away.


How clean did everything feel afterward? Everything felt incredibly clean and fresh for hours after our initial cleaning.