Review of Texthook Cell Holder for Moms
Mommy's Lil Helper: Texthook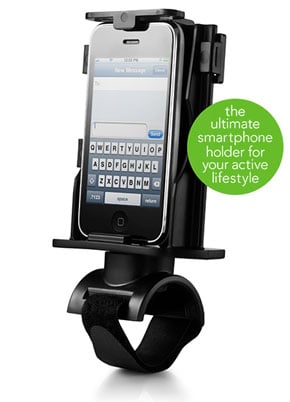 If you're the kind of mommy who uses her strolling time to catch up with old friends, the Texthook ($26) may be the stroller accessory of your dreams. Gone are the days of juggling a phone while crossing a street or pressing head to shoulder, leaving a lovely crick in the neck. A simple gadget, the phone holder velcros right onto a buggy's handlebar and can rotate 180 degrees for easy maneuvering. If mama's waiting on a call or a high-priority email, she won't have to keep feeling her pocket or dig through the diaper bag. Instead, it will pop up or ring right before her eyes. Add a set of headphones or a bluetooth to the package, and she'll stroll like it's nobody's business.
Most new smartphones, including the iPhone, Droid, and BlackBerry, will fit into the Texthook mold. And while it's perfectly suited to moms on the go, bikers and shoppers can also enjoy the benefits of the sleek design. Bicyclists can utilize their phone's GPS system to aid them in their directions, and mums who electronically store their grocery lists will find it most helpful.
What do you think of the Texthook?

Share your favorite products, toys, and trends with other parents! Start sharing your opinion on millions of must haves for your tots in the Product Reviews group!