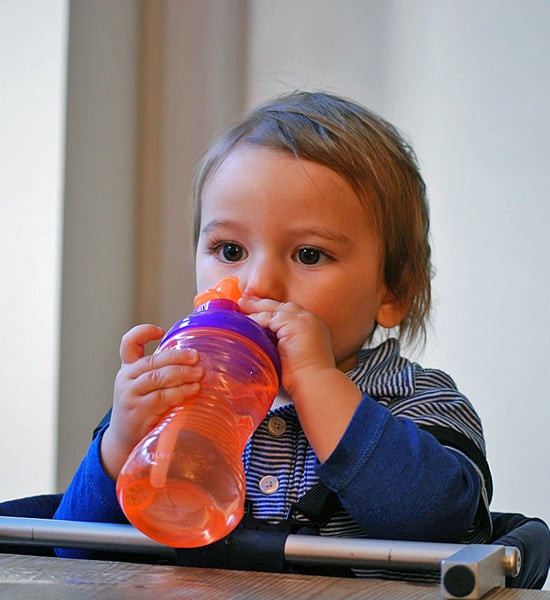 7
Munchkin Mighty Grip Flip Straw Cup
With at least a dozen different cups available, Munchkin may have every type of lil drinker covered with their options. We tested the Mighty Grip Flip Straw Cup ($6) because it was the closest to the other cups we reviewed.


Is it easy for tots to pull water out of it? No. When I saw my lil one struggling to get water out I gave it a try myself. It was almost like sucking a thick milkshake through a tiny straw.


Did it leak? No. Given how hard it was to get water out, it is no surprise that beverages stayed secure inside the cup.


Did it live up to the hype? Despite its perfectly-sized 10-ounces, the cup was just too difficult for my lil one to use.