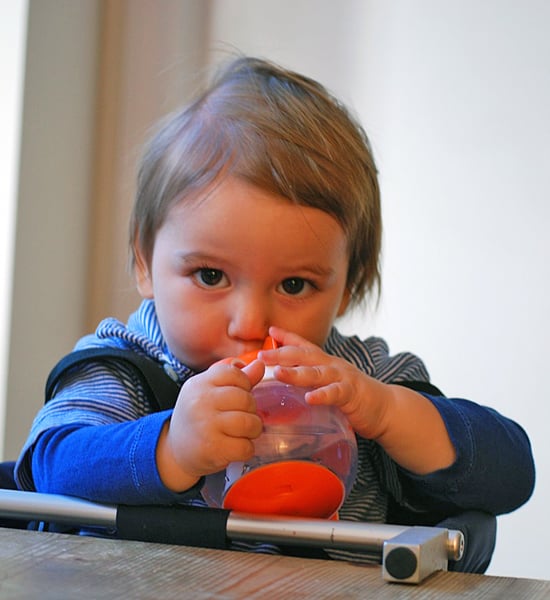 1
Momma Rocking Cup with Straw and Dual Handle
I was eager to get my hands on the new Momma Rocking Cup ($14) because of its eye-catching design. Like the original Tommee Tippee cups, this Italian import (that is sold at the MoMA museum) bills itself as the cup that tips, but doesn't fall down.


Is it easy for tots to pull water out of it? The Momma really did provide an easy sip for my lil one. The soft straw was easy to maneuver and did not provide too much suction when he was releasing the water.


Did it leak? The cup didn't leak when the straw was exposed or when it was tucked neatly into the twist cover. It also held its own when tossed on the floor.


Did it live up to the hype? The Momma cup was easy for my lil one to hold and the measurement markers helped me monitor his intake. Watching the cup roll around was fun, but despite its Weeble Wobble-like design, when tossed on the ground, it didn't turn right side up.