Rice Krispies Halloween Treats
Delilicious: Picture Perfect Pumpkin Treats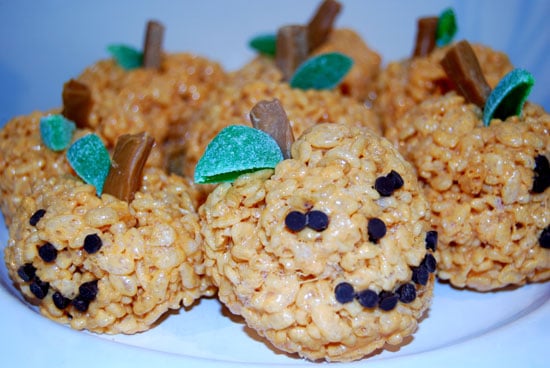 The possibilities of Rice Krispies treats are endless when mama's got food coloring, candy and gloves at her disposal. The red apples were such a hit that I figured we'd go for broke on some savory orange pumpkins. Take a platter full of these delectable delights in for the classroom Halloween soiree and mama will be the toast of the tots.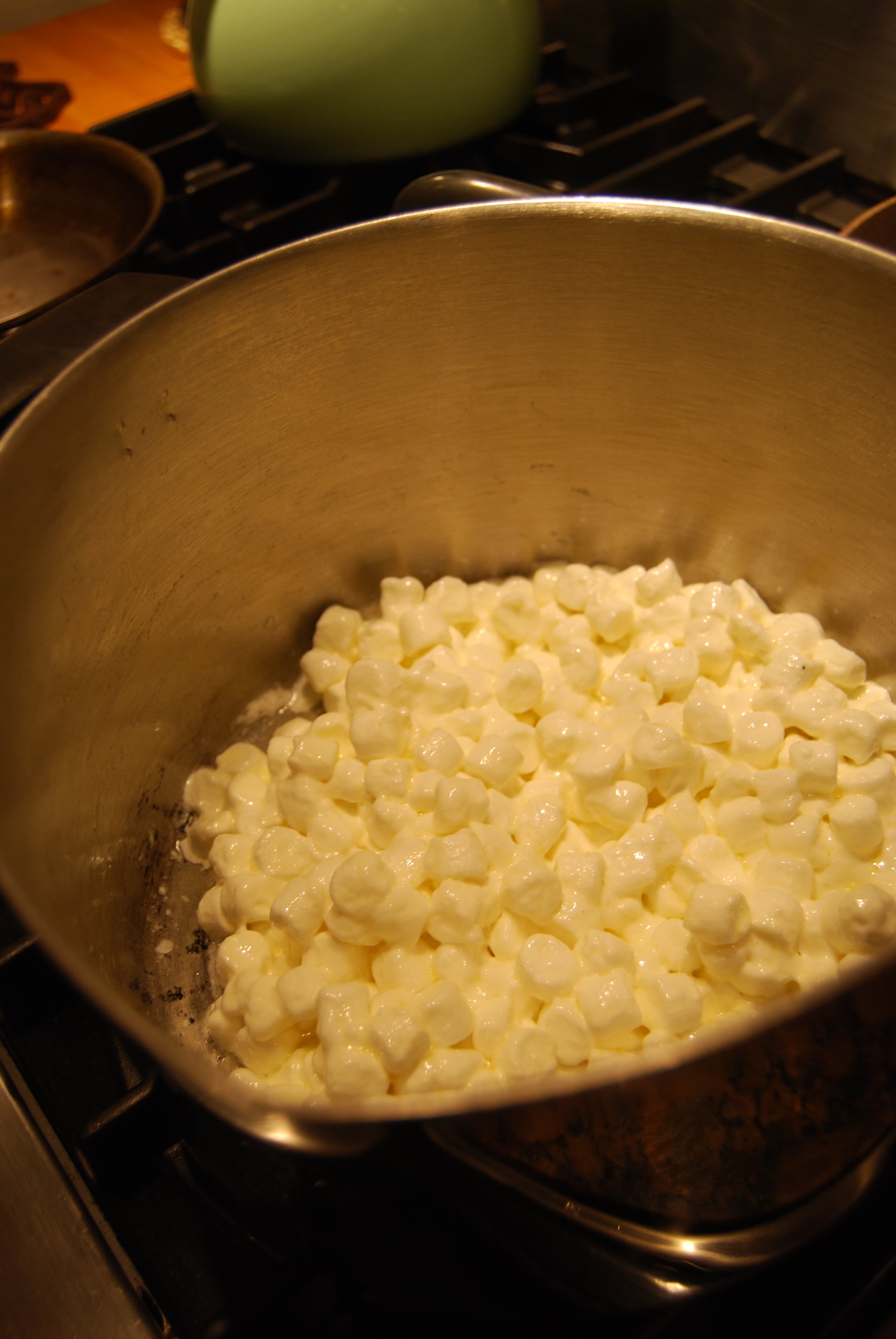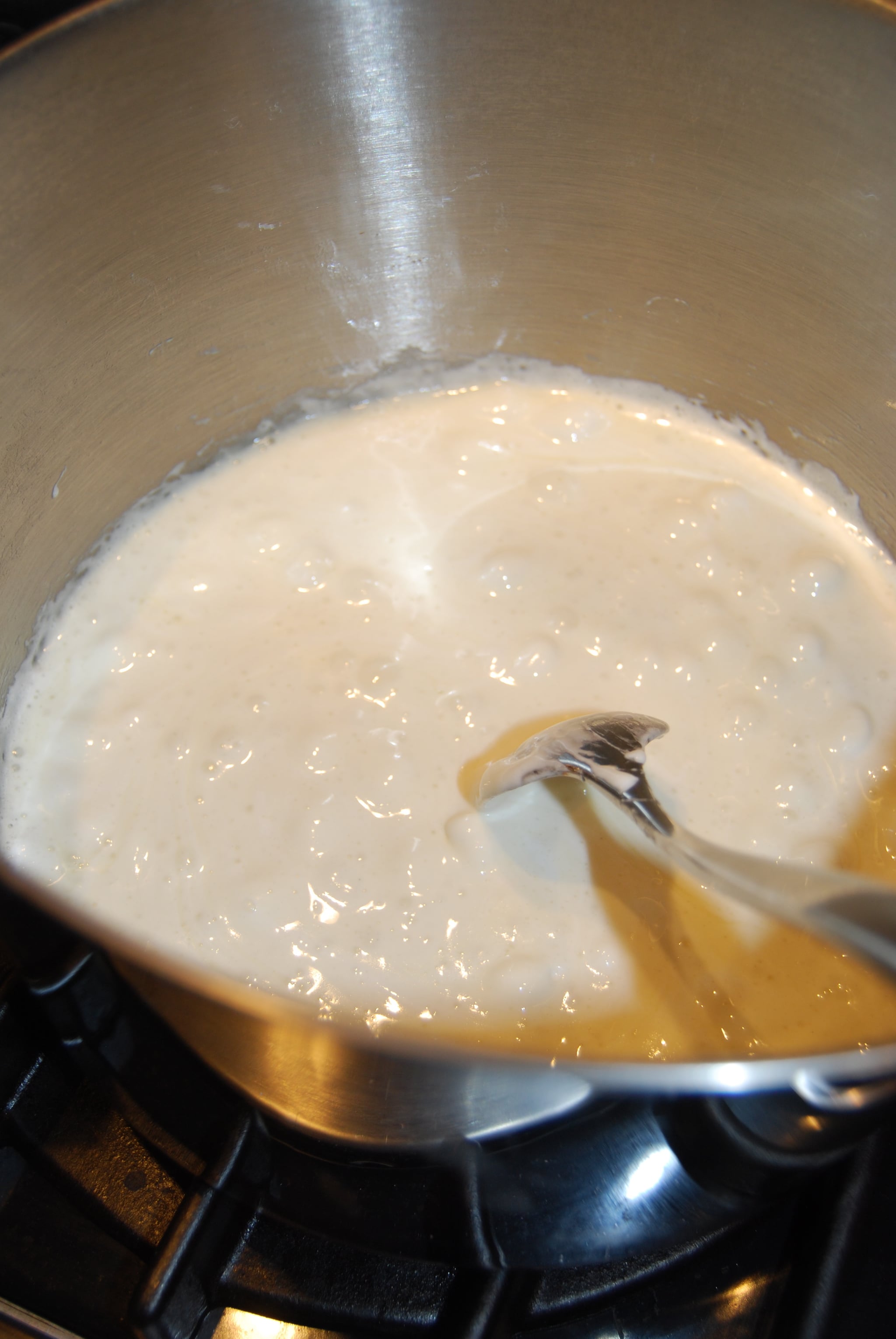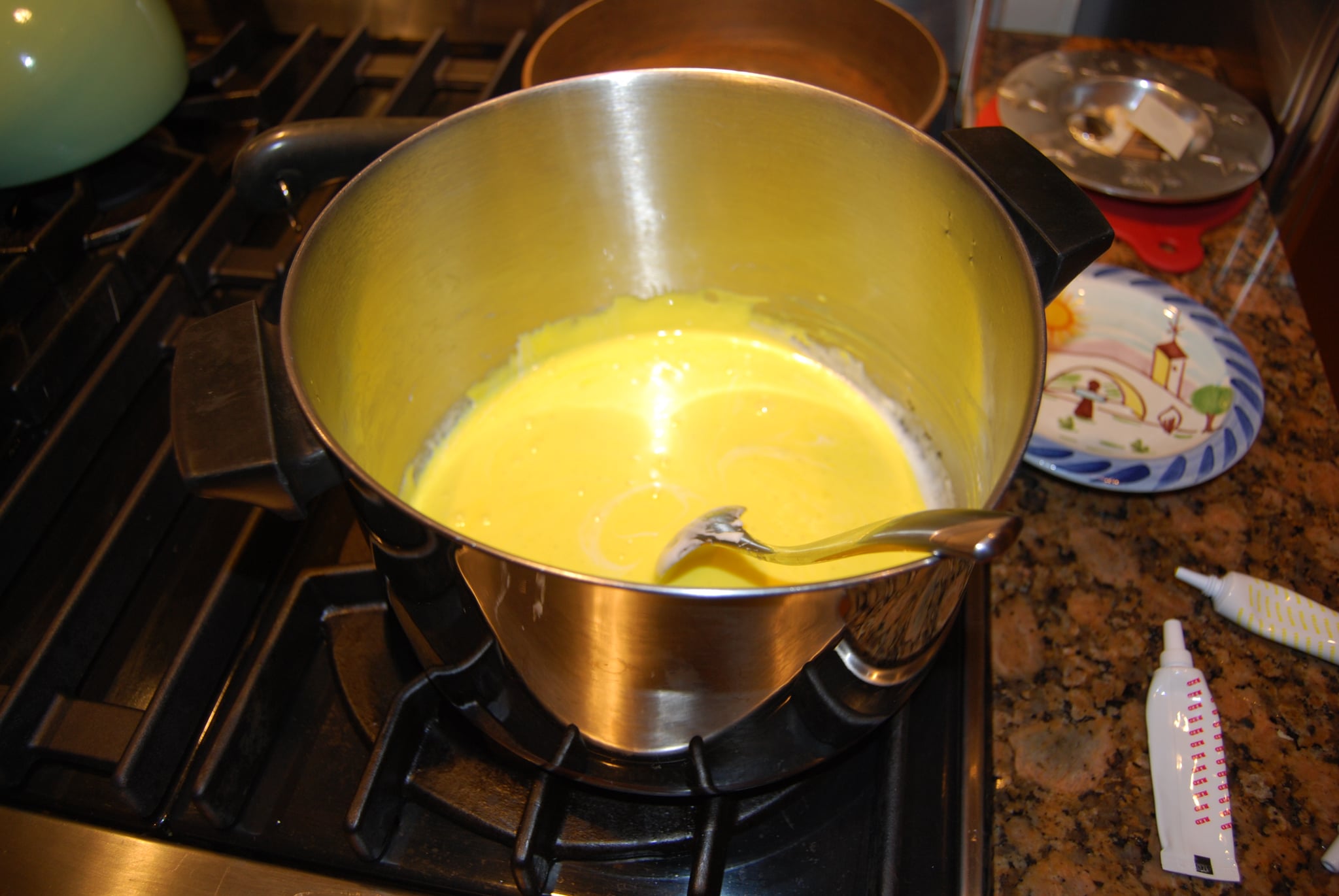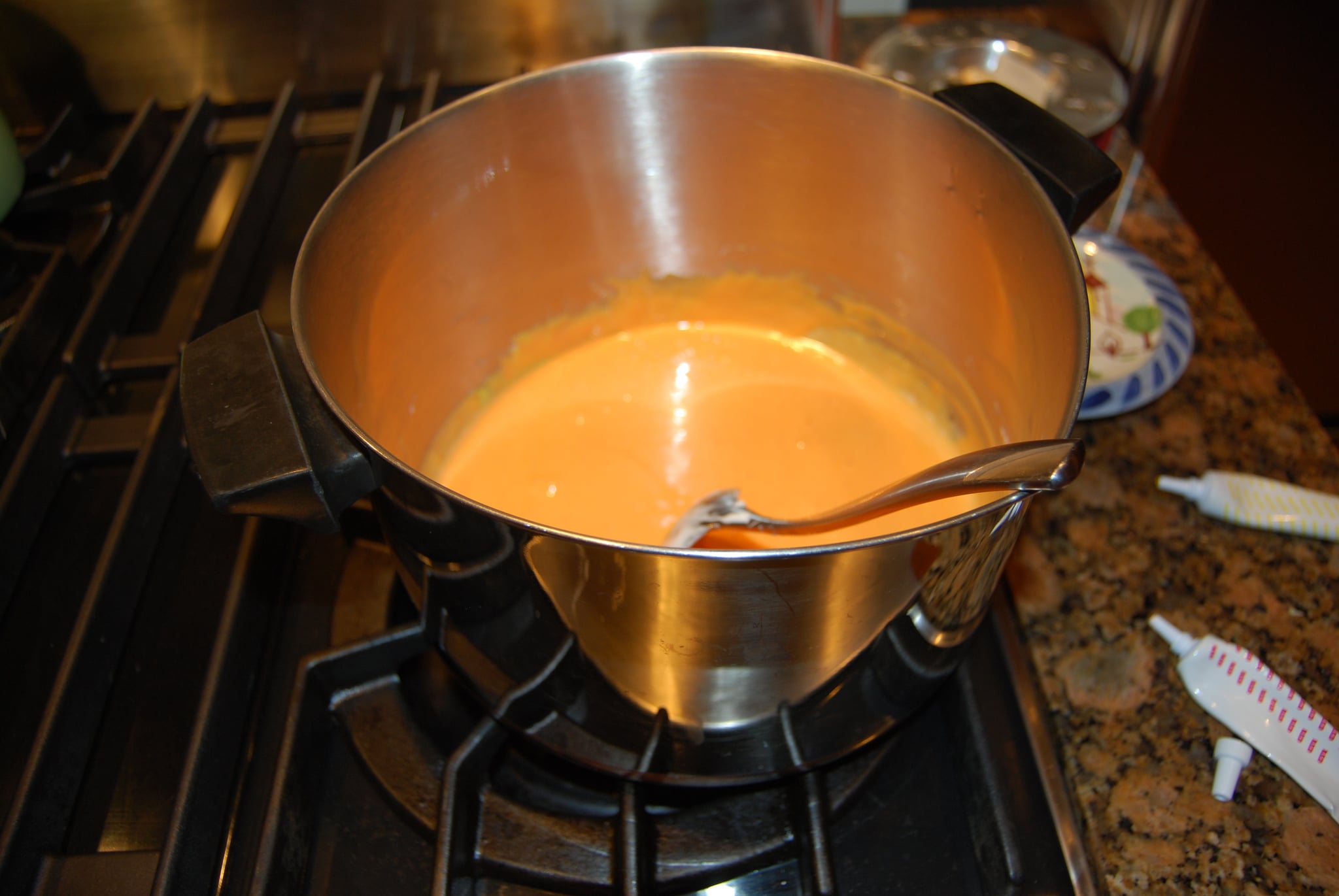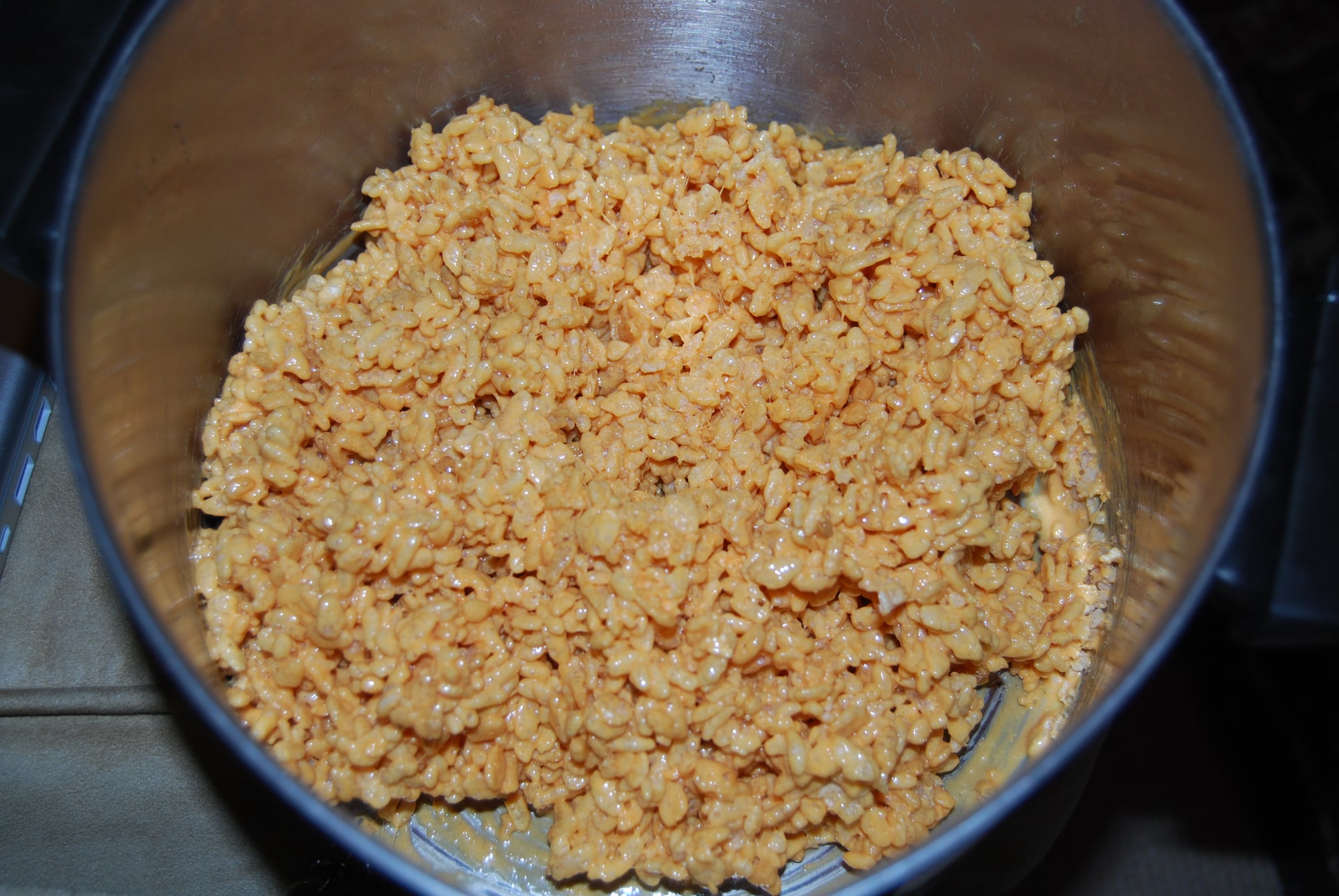 To see how to make these lil jack-o's, just
.
Like any old Rice Krispies dessert, mommy will use the same ingredients plus food coloring and bits and pieces of candy for added decor. Before mixing the cereal to the bowl, it is necessary to make the marshmallow mix the desired orange color, which can be done with a tiny squirt of red and a heavier amount of yellow dye combination. Once the hue is achieved, it is time to add the Rice Krispies and stir. Allow the mixture to cool a bit, as it is tough to manage the heated ingredients. A pair of water rinsed gloves can be used to aid in the shaping of the pumpkins once the mixture is ready for molding. Make round balls and use your thumb to indent the top of it for a leaf and a stem. To make them look like realistic gourds, use quartered caramel squares and add a green sugar coated leaf on top. To dress them up like jack-o-lanterns, add mini chocolate chips for eyes and a grin. This treat is sure to get spooktacular reviews!